Do you want to make sure you are maximising the pension tax benefits available for contractors?

Contractor Pension – All you need to know
A pension scheme is a type of tax efficient long-term savings plan that helps you to save money for later life.
As a Contractor, you should be paying into a pension immediately. If you are not doing so, you need to start. If you feel that you are unsure about your current pension set up, the below review will help put some concerns to bed.  
What is a contractor pension and contractor pension contributions?
Put in simple terms; a contractor pension is a type of personal pension that is funded by your limited company. Contractors pay pension contributions through the limited company because this is tax efficient.
This can reduce your company's taxable profits, as an expense
This can therefore reduce corporation tax
Sometimes, there can be confusion around 'Personal Pension Contributions' and 'Company pension contributions. In summary there are two ways of making pension contributions as a contractor:
Personal Pension Contributions:
This is when you make pension contributions by transferring some of your personal funds into a pension scheme. Though this method you can earn tax relief.
The maximum you can invest is 100% of your salary (not dividends), for that specified tax year up to a maximum of £40,000 (before you start to be penalised).
If you earn less than £3,600 as a salary or don't earn anything, the maximum you can contribute to your pension within the tax relief limit is £3,600
This can be restrictive for contractors who pay themselves a higher dividend that salary.
Company Pension Contributions:
As mentioned above, this method be slightly restrictive for contractors that pay themselves a salary and dividend. Many contractors pay themselves a small salary and large dividend. A popular method is making contributions directly through your limited company because the 'relevant UK earnings' rule does not come into play. Contributing to your pension directly through your limited company:
Your company can contribute pre taxed company income to your pension
This is an allowable business expense – therefore you may be able to save up to 19% in corporation tax
You do not have to pay National Insurance on pension contributions (you can save another 13.8%)
In total you can save up to 32.8% by paying the money directly from your company rather than pension contributions
Please note that the rules that are stated by HMRC are:
Pension contributions must not exceed company income
Pension contributions should be 'wholly and exclusively' for the purposes of the business
If you are still unsure about the tax treatment, we strongly advise speaking with your local tax inspector to get clarification on this point.
Considerations, Tips and Options when contributing to a pension as a contractor
How much can I pay into my contractor pension and how does it work in practice?
As previously mentioned, you can pay into your pension directly from your limited company. This is the most tax efficient way of paying into your pension. You are effectively extracting profits using a tax break (IE expensing your pension contributions) to build up a retirement fund to use in the future.
Let's look at an example:
Phillip, 40 is an IT contractor, operating through his own limited company.
A day rate of £1,000, based on 42 weeks work
Salary of £12,500 & dividends of £37,500
Contribution of £1,000 directly from the limited company into the pension every month
Paying for 25 years until his chosen retirement
Take home pay will only reduce by £509
Assume you retire aged 65, your contributions would have been £300,000. This would only cost £152,887, due to the tax reliefs available on contributions.
Assuming a 5% annual return on the investment, the pension pot could've grown to £601,361.
At retirement, Phillip can take 25% tax free as a lump sum (£150,340), effectively receiving 98% of the take home pay back, allowing the £451,021 invested to produce a future income stream!
Types of Pensions for contractors:
What is a Stakeholder Pension?
There are several ways to pay into a pension if you are a contractor:
A stakeholder pension scheme is a form of 'defined contribution' personal pension. The value is based on the amount you pay in and how your investments perform. We can do all the heavy lifting and assist you from start to finish, we will do the heavy lifting on your behalf – here at Black Lion Wealth, we offer professional pensions to many individuals, please get in touch.
With a stakeholder pension you will find these general characteristics:
Flexible contributions
Default investment strategies
Capped charges
What is a self-invested personal pension?
A self-invested personal pension scheme is another form of 'defined contribution' personal pension. The value is based on the amount you pay in and how your investments perform. The main difference with a self-invested personal pension and a stakeholder pension is the ability to have more flexibility on your choice of investments within your pension. A self-invested personal pension is more tailored towards individuals that are happy to make their own investments decisions or choose someone to do this on their behalf. We have specialist fund managers that we work with and Qualified Financial Advisers that can tailor make your pension to set you sail for the future, so contact the team here at Black Lion Wealth for some expert, jargon-free advice.
Any other considerations?
Start early and consolidate your goals & pensions:
We always suggest you start as early as possible whilst you are a contractor.
This allows you to make as much use out of your tax breaks as possible. If you already have existing pensions from old employers, or those that you are looking after yourself, it's always be good to have a review of these to make sure they are inline with your financial goals. This is something we can do for you – free of charge.
Annual Allowance:
This is the amount of pension saving that can be built up in any one year before a tax charge is incurred.
This includes benefits built up in across all your pension savings
The annual allowance is set by HMRC and is currently £40,000
This may be tapered down to a lower limit from 6 April 2016 if your taxable income is more than £150,000
Your annual allowance may be lower if you have already accessed any defined benefit pensions.
Lifetime Allowance:
This is a good problem to have, but one that can have serious consequences if overlooked.
The Lifetime allowance is essentially the limit on the amount of 'tax free benefits' that you can be provided with from a pension scheme.
From April 2016 the lifetime allowance is £1,000,000, remaining at this level for tax years 2016/2017 & 2017/2018.
From 6 April 2018, the lifetime allowance will be index linked (in line with the CPI) to £1,030,000.
Can take benefits from 55
The earliest age that you can take money out of your pension is 55. The government has created this in order to make sure people do not dip into their retirement funds too early. We suggest that once you reach your retirement age, to consult your financial adviser to make sure that you are drawing down on your pension in a tax efficient manner.
Free Initial Consultation
Call us on 0203 011 00 22
Important Information
The value of Investments is not guaranteed and can fall as well as rise and you may not retain the amount you originally invested.
If you drawdown too much Income or your investments underperform, you run the risk of running out of funds.
Both Black Lion Insurance & Black Lion Wealth are Trading Styles of PRG Protect Ltd
Why speak to us – Our client charter?
We love what we do, and more importantly, we are qualified to do it – we aim to provide a fully comprehensive service to all our clients.
We are confident that we will deliver a high-quality service that will be amongst the best in the financial services industry
We continually strive to improve our personal development
We follow the principles of treating customers fairly set out by the Financial Conduct Authority
We treat our clients as we would like to be treated.
Our 4-step approach to financial planning:
We Understand YOU
By gathering information from you, we always find out about any plans you already have in place
We explore your attitude to risk and return, your goals and objectives, and build a picture of what you want to achieve
At this stage you find out what to expect from us
We do not charge you a fee at this stage
We Plan for YOU
We'll go away and research various scenarios and how to make the most out of your existing arrangements
We'll then recommend how you can build on your existing plans, so you have the best chance of achieving your goals
We Implement for YOU
We do all the heavy lifting on your behalf – like what we do for all our other clients. This saves you time and effort.
We Refine YOUR plans
Nothing stands still. We will sense check the progress of your plans regularly, we suggest this is done once a year
We will update you on legislation, taxation or you will update us on changes to your circumstances
We are experts in this field. And we are happy to help. We love what we do. Our clients do, too. By all means, feel free to read some of our 5 STAR reviews here.
No matter who you are, where you live or what you do, we'd be happy to help. Whether you're just starting out in your career or are retired, if it matters to you, it matters to us.
We're passionate about offering the best possible service to our clients. In our opinion, not all financial advisers are the same. We understand that the world of investments, pensions and insurance is nothing short of immense. Please fill in our form and we will get a qualified Financial Adviser with years on knowledge to assist you.
How Black Lion Wealth Can Help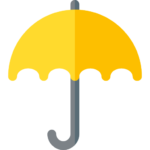 We offer specialist advice on:
Self-Invested Personal Pensions (SIPPs)
A self-invested personal pension (or SIPP) is a type of defined pension scheme.  In other words, it's a private personal pension plan that enables you to plan for your later years, when you are no longer working.
Ideal for contractors, director and the self-employed, a SIPP empowers you to be in control of your pension's investment strategy.  There are some useful tax and legacy planning opportunities, too. Moreover, your spouse and your family could benefit.
Of course, the value of your retirement benefits will be determined by the amount of contributions you make and the period over which you make them.
The team here at Black Lion Wealth will be happy to offer you our best advice to help you choose the best options.
Pension drawdown advice
Part of the pension freedoms legislation of 2015, access to your own pension funds now offers powerful flexibility and personal autonomy.
However, pension advice from Black Lion Wealth could offer you all the financial security and peace of mind that you need.
Apologies, but you have to know what you're doing here.  We understand every part of this regime.  This means that we know best to protect your hard-earned money from too heavy a tax burden.  Also, how best to pass on its benefits to your family after your death.
If you drawdown too much Income or your investments underperform, you run the risk of running out of funds.
Don't leave it to chance.
Annuities
An investment in an annuity (buying a product that pays an income each year until you die) was – before 2015 – and still is, a viable aspect of retirement planning.
However, there's a long list of considerations to think about here.  In other words, things to know and understand, such as fixed, variable, deferred income – lots of complicated terms.
Make sure that you get the advice you need from us before you decide.
Pension switch and consolidation advice
In our lifetime, most of us will have more than one job, each with a pension scheme as part a remunerations package.  You may wish to ask us about how best to gather together all your "pension pots" into one place.
Not only can we offer you the benefit of our experience and expertise, we can also put the consolidation process into action.
Pensions – where we are now
The range of pension options on the market has never been broader.
On the one hand, this is good news for the canny investor.  On the other, how do you know that you've made the right choice? How much should you save?  What are the different types of pension products out there?
We hope that we've convinced you to consider pensions advice.
We're all living longer.  The retirement age is rising.  Life isn't going to get any cheaper any time soon.  Building up your own private nest will make your retirement easier to plan.  Do the right thing today. Give Black Lion Wealth a call.  We're here to help.
The guidance and/or information contained within this website is subject to the UK regulatory regime, and is therefore targeted at consumers based in the UK

Black Lion is part of Halo Consulting and a trading style of Halo 2018 Ltd which is authorised and regulated by the Financial Conduct Authority (FCA). Financial Services Register Number 811239. "