Investing can be tricky; do you want to make sure you are making the right investment choices?

How to Invest in a Unit Trust Fund:
Everything You Need to Know
Everyone has absolutely unique financial goals, and successful personal finance is all about meeting these goals – whether this means owning a home, planning for retirement, or funding education. If you are new to the investment world, investing in a unit trust fund might be a great way to start.
At Black Lion Wealth Management, we are devoted to offering sound, personalized financial advice to help you plan and achieve your financial objectives.  Below, we are going to take a look at how to invest in a unit trust fund and whether it is a good idea for you.
What is a Unit Trust and OEIC?
A unit trust is a type of pooled investment vehicle, where the fund can hold different types of assets and deliver profits directly to individual 'unit' owners, rather than reinvesting them back into the fund.
Like other collective investment funds, the investment money is pooled from numerous investors that hold various asset classes, such as equities, property bonds (and more).
How Do Unit Trusts Work?
One of the biggest problems of any investor involves having too many options yet too little cash. It can get challenging to diversify your portfolio with several different assets and stocks, as this often requires a significant initial investment. Luckily, with a unit trust, anyone can easily create a more diverse portfolio. Here, multiple investors contribute their funds, and the combined amount is then invested in a variety of assets.
Imagine that you have £10,000 to invest. Two other investors also have £10,000 each, and a stock from Companies A, B, and C costs £10,000 each. If you were buying stocks individually, you would have to choose which company to invest in.
However, since the fund comprises three investors, each contributing £10,000, it now has £30,000 to spare. This means that the unit trust fund can invest on your behalf in all of the three companies, and each investor will enjoy a more diversified portfolio with different stocks.
Why Invest in Unit Trusts?
Without a doubt, investing in a unit trust fund is a great way to diversify your portfolio without significant financial commitment. However, it isn't the only advantage of unit trust funds.
Professional investment management. Fund managers have access to statistics and information from leading analysts and economists. As such, they are able to better identify opportunities for your investment to grow.
Any investor can sell his units at the buying price of the following trading day. This means that the units have high liquidity or can be quickly converted into cash.
With a unit trust, you can broaden your portfolio and spread your investments across a basket of securities, thus reducing your overall investment risks.
An independent trustee appointed for a unit trust ensures that the interests of investors are protected and that the fund manager always leads the fund properly.
Ease of transactions. Unit trusts provide a simple, convenient, and quick way to invest in securities. Here, all the paperwork related to managing the portfolio of bonds and shares is handled by the fund manager.
Flexible and affordable. The minimum initial investment amount for a unit trust is lower than that for shares or bonds. Furthermore, additional investment requires even smaller amounts than the minimum initial investment.
If you are still not sure whether unit trust investment is right for you, don't hesitate to give us a call! At Black Lion Wealth, we are happy to offer tailored financial planning and investment advice to all, based on your specific needs and circumstances.
How to Invest in Unit Trusts?
There are two common ways of how to invest in unit trusts funds:
Regular savings. You can invest in a unit trust by making regular investments, for example, every month or quarter. This is the ideal way to consistently generate capital for future needs, as equal and regular contributions over a certain period of time will result in a significant sum accumulated by the end of the investment period.
Lump sum payments. You could also invest a single-time lump sum in a unit trust fund. Over time, this initial investment will grow, as additional income is earned by the fund. As such, when you decide to redeem your units, the redemption price will reflect this accumulated value.
In order to start investing, you would need to choose which funds to invest in and whether you prefer to invest regularly, with occasional lump sums, or both. Luckily, at Black Lion Wealth, we can provide you with valuable investment advice to help you make the right choice. When working with us, you don't have to be a financial expert yourself – we will perform all the research and due diligence to ensure that the selected investment scheme works well for you and your needs.
Once we finalise the investment details, we will fill out a Unit Trust Application Form together and mail it to the unit trust, along with a cheque for the initial investment.
Book a Free Unit Trust Initial Consultation with Black Lion
Personal investing doesn't have to be complicated. As such, investing in a unit trust fund offers an attractive array of benefits and a simple way to get your foot in the door of the investment world.
Interested in investing in unit trusts? At Black Lion Wealth Management, we work closely with our clients to develop personalise investment plans and educate them along the way. Contact us today to book a free unit trust initial consultation with one of our professional financial advisors.
Free Initial Consultation
Call us on 0203 011 00 22
Important Information
The value of Investments is not guaranteed and can fall as well as rise and you may not retain the amount you originally invested.
If you drawdown too much Income or your investments underperform, you run the risk of running out of funds.
The Financial Conduct Authority do not regulate inheritance tax planning and trusts.
Both Black Lion Insurance & Black Lion Wealth are Trading Styles of PRG Protect Ltd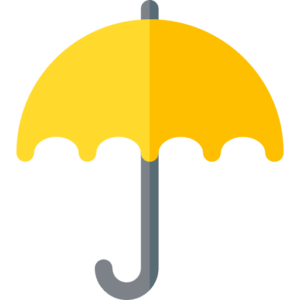 Deciding on your asset allocation
What is an asset allocation?  It's how your investment portfolio has been put together in percentage terms.  Ask us about a combination of low, risk and high investments.  We'd be happy to advise on the right mix for you.
Already an investor?
Black Lion Wealth offers advice to all. Whether you're a first-time investor or have an existing portfolio, we want to help.  We can offer financial advice to help you make the most of your current investments.
You may not have a clear idea of where your investments are, or perhaps you're not sure how your assets have been spread out.  Are you sure you have a complete understanding of the fees and charges you're paying?  Along the way, you may even have changed your attitude to risk; perhaps you're now more, or less cautious.
If this is you, you could benefit from our financial advice to make sure that you're on the right track.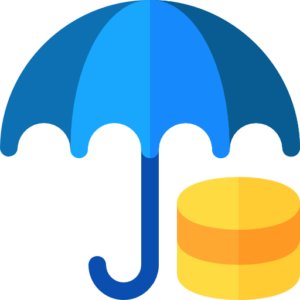 We're with you on your entire financial journey
If you're thinking about putting your hard-earned money into investments, Black Lion Wealth would like to support you throughout your financial life from now on.
Remember that investment returns are never guaranteed.  Equally importantly, your circumstances could change; your priorities move in another direction. Taking regular financial advice from Black Lion Wealth will help you to review your situation and plan accordingly.  We'll help you to take the most appropriate action to help you meet your goals.
About Us
We are a dedicated team of financial advisers, with years of experience in guiding our clients to a solution that meets their specific needs. We specialise in helping both employed and self employed individuals, as well as business owners on a variety of solutions, which range from life insurance, income protection insurance, keyman insurance and shareholder protection insurance.
The guidance and/or information contained within this website is subject to the UK regulatory regime, and is therefore targeted at consumers based in the UK

Black Lion is part of Halo Consulting and a trading style of Halo 2018 Ltd which is authorised and regulated by the Financial Conduct Authority (FCA). Financial Services Register Number 811239. "