About Black Lion Insurance
Black Lion Insurance is a team of financial advisers who are people first and insurance, pensions and investment experts second.  In a nutshell, that's us.  We advise businesses and individuals throughout the whole of the UK, offering sound, practical guidance to anyone who needs it.
We love what we do.  Our clients do, too.  By all means, feel free to read some of our 5 STAR reviews here.
No matter who you are, where you live or what you do, we'd be happy to help.  Whether you're just starting out in your career or are retired, if it matters to you, it matters to us.
We're passionate about offering the best possible service to our clients.  In our opinion, not all financial advisers are the same.  We understand that the world of investments, pensions and insurance is nothing short of immense.  The infinite choices, subtly nuanced yields, "small print", terms and conditions.  On the whole, it's all there just waiting to trip you up, right?
Not with Black Lion Insurance.  Definitely not.
In order best to support your needs, we cut through all that complicated stuff to ensure that you're properly informed.  Essentially,  as highly experienced financial advisers, we'll help you to make the best decision for you, based on sound advice and guidance.
With regard to insurance, we have access to all the major UK providers.  Our advice can help to protect your business and the people in it, your family, your busy career or self-employed working life.  Arguably, the most important things in your life
Black Lion Insurance works with, amongst several others, Aegon, AXA, Aviva, Bupa, Legal & General, Liverpool Victoria and Vitality.
Our core advice services: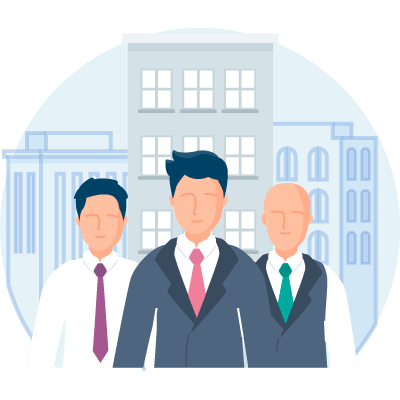 Who is Black Lion Insurance?
Black Lion Insurance will discuss with you the solution that best fits your needs. And, we know that everyone says that.  But, we really mean it.  The team here genuinely hopes that you'll want to recommend us to others and be totally happy with the advice we offer.
We specialise in helping both employed and self employed individuals, as well as business owners.   In summary, our team can advise on life insurance, income protection insurance, keyman insurance and shareholder protection insurance.
We're expanding our team rapidly.  Our staff are like-minded people who understand the insurance and wealth sector very well.  Also, they're good listeners,  and can offer just the jargon-free information that you need.
In essence, our core aim is to provide the best possible service to our clients.  As a matter of fact, we gain an ever-increasing  number of 5-star reviews from our clients.
You are our priority.
With us, it's personal.  We know that the cheapest premiums, for example, are not necessarily the best. 
Moreover, we feel that that the most expensive option may be overkill.
 So, should you need to make a claim, you'll have the safety net that offers you financial security.
What's more, planning for the future needn't necessarily involve high risk investments, or a life-limiting monthly commitment.
We want you to learn.
Actually, Black Lion Insurance won't sell to you.  We don't sell.  It's just advice
Having researched the most suitable products, we'll make recommendations.  Basically, that's it.
And, should you accept our proposal, we'll set everything up for you and take care of all the paperwork, too.
It won't take long.  Then, sit back and relax.
We're here for you.
We can also advise you what to do if there's a change in your circumstances.  Similarly, if you need to make a claim, or make further investments into a pension scheme for example, we'd be happy to help. 
Ultimately, you're in safe hands.
Accident and Sickness Insurance
The guidance and/or advice contained within this website is subject to the UK regulatory regime, and is therefore targeted at consumers based in the UK.