Aviva Income Protection Insurance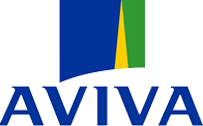 Income Protection Insurance.  Enjoy 3 Months' FREE cover
Fill in the form on this page with the code BL3MF to qualify for THREE MONTHS' FREE COVER when you set up your income protection policy with us.
Aviva Income Protection Insurance – Introduction
With its position as the world's sixth largest insurer worldwide, Aviva has over 31 million customers in 28 countries.  Aviva, in its current form, came into being in 2000 (launching in 2002) as the result of a merger between Norwich Union and CGU plc.
Aviva is the largest UK insurance group and leads the market in general insurance, life and pensions.
From the latest available figures in 2016, Aviva paid out £34.4 billion in benefits and claims, as well as over £11 million to up and coming charity projects.
Financial Strength
In 2017, Aviva's overall operating profit was £1,465 million.  With its world headquarters in London, this is an insurance company of substantial size.
In 2015, Aviva acquired Friends Life Group in an all-share takeover worth approximately £5.6 million
Income Protection Insurance from Aviva.  Your At-a-Glance and Comparison Guide
Here at Black Lion Insurance, much of our advice focuses on income protection.  Why? Because we're specialists in helping to protect the earnings of the self-employed, including Directors and Contractors.
It's a very important part of what we do.
Moreover, we think income protection  should feature prominently in your thoughts, too.  The main reason is because if you are unable to work due to sickness or an injury you will need a financial safety net.  Especially, of course, if you have people depending on your earnings, such as small children.
In summary, income protection benefit will pay out monthly, in the same way as your salary would.
Regarding Aviva income protection insurance, they offer a wide range of policies.  However, do be aware that they only pay out 55% of earnings, as opposed to as much as 70% with other insurers.  Have a read through the following to see if Aviva income protection insurance will suit you.
The insurance experts here at Black Lion Insurance are at your disposal to offer unbiased advice across a range of insurance products and services, not just those offered by Aviva,
Here are some key points to note regarding Aviva:
Aviva offers "own occupation" cover, with reduced benefits being awarded if you return to work in a different occupation. These pay outs will cover you until you are recovered enough to return to your previous occupation.
Your benefits will NOT be impacted by any Employment or Support Allowance nor any income from investments that you receive.
When your policy starts, you can choose to index it so that it stays in line with the Retail Price Index. If, however, the RPI is 0% or below your pay outs will remain the same for that year.
Aviva's cover includes several added value benefits, such as:

Support Plus: access to BUPA Healthline, Best Doctors, physiotherapy and counselling/carer support.
Fracture Cover: for an optional additional £4 per month, your policy will pay a £6,000 lump sum if you suffer from a specified fracture.
Family Carer Benefit: If you have to stop working to care for your spouse or your child (assuming that they are unable to perform normal daily activities), Aviva will pay the lower of £1,500 or the monthly benefit.
Trauma Benefit: If you suffer from one of the six policy-listed traumatic events, including blindness or the loss of a limb, you will receive a pay out of up to six times the monthly benefit (up to £40,000).
If you are overseas, for an extra £4 per month your policy will fund treatment for specified illnesses, for example cancer.

If, at the end of claiming for incapacity, you have to claim again for the same condition, your pay outs will start right away without a deferred period.
If your incapacity ends partway through the month, your daily benefits will be paid to cover this period.
Overview of Key Policy Details
Policy Type
Income Protection
Premium
Guaranteed or reviewable.
Maximum Claim Duration
Full Cover to Term
There is no limit on the length or the number of claims you can make.
Limited Payment Term
The policy ends after 24 monthly benefits have been paid.
Incapacity Definition
Own Occupation
You will receive reduced Back to Work Benefits if you return to work in a different occupation, until you are well enough to return to your normal one.
Deferred Period
4/ 8 / 13 / 26 / 52/ 104 weeks
Indexation
Optional.  Capped at a maximum of 10%, but you can decline the annual increase if you choose.
Waiver of Premium
Automatically included
Your premiums will only be covered from the end of your deferred period until the end of the claim.
Maximum Cover (% of income)
Up to 55% of your gross earnings or up to a maximum of £240,000 per year (£20,000 per month).
Maximum Cover (£ per month)
£20,000
Maximum Policy Cease Age
70 years
Minimum Entry Age
18
Maximum Entry Age
59 years.  All policies must end before the older reaches 71 years or his or her planned retirement date.
Guaranteed Insurability
Yes
No additional medical information will be needed if you have a child, change your marital status or if the cost of your mortgage changes.
Guaranteed Benefit
The minimum benefit is £500 per month, therefore 55% of your gross earnings must be at least £500 per month
Some Key Points About Aviva Income Protection Insurance Expanded.  Useful add-ons to help you recover
Aviva's "Support Plus" packages could significantly improve your situation with regard to sickness or injury and are a powerful added value element of your cover.
Importantly, you and your family can access these free services during the lifetime of your policy – you don't have to make a claim to benefit from them.  These include a second opinion service from Best Doctors, a medical helpline supplied by BUPA, and counselling and carer support services from Workplace Options.  Additionally, you may access physiotherapy provided by IPRS Health.
Should you be hospitalised during your claim, Aviva will pay Hospital Benefit at £100 per night, for up to 90 consecutive nights.  You will need to stay in hospital for more than a week.
Aviva has a flexible, lenient approach to overseas claims.  In certain specified countries you will be able to claim incapacity for up to 3 years; in others, this will be for up to 6 months.
This insurer offers Life Change Benefit, as well as sick pay solutions for doctors and NHS surgeons.
Evidence and Proof.  It goes without saying that, along with  all income protection insurers, you will need to offer proof of incapacity, such as medical reports, as well as evidence of earnings for the last 12 months. You will also need to provide some form of written consent.
Also, you must offer evidence that you are making active steps towards recovery in order to qualify for benefits.  Therefore, you must by treated by a qualified medical practitioner and follow any and all treatments that they recommend and prescribe.
If you claim more than once for incapacity related to the same condition, it is likely (but not guaranteed) that Aviva will accept your claim, as they are a lenient insurer in this regard.  What's more, if you claim for the same condition within 12 months, not only will they NOT re-apply a deferred period, you will receive benefit
Regarding deferred periods, if you claim again for the same condition, Aviva will allow you to link them.  To qualify, your deferred period must be longer than 13 weeks and both periods of incapacity must be for at least 7 days.
Aviva is flexible with regard to life changes and the resulting likely changes to your policy – which we'd recommend.  You can increase your benefit by as much as 20% with an additional £100 per month and you won't have to answer another medical questionnaire.
You can make use of this Life Change Benefit option as often as you like, as long as the new or amended policy isn't longer than your original one.  Also, you will need to provide evidence of your life change.
Do YOU need advice from Black Lion Insurance?
Our aim is to help you make an informed choice on insurance products and we have the expertise and experience to help you do just that.
So, to answer your question – yes!
Don't spend hours researching what you think may just possibly be the right cover for you; you may not have all the information you need, or you may miss something vitally important.  It's not worth the risk.  Should the worst happen, income protection insurance could be the best cover you ever bought, but it has to be the right one.
Income Protection Insurance.  Enjoy 3 Months' FREE cover
Fill in the form on this page with the code BL3MF to qualify for THREE MONTHS' FREE COVER when you set up your income protection policy with us.
Compare Top UK Insurers
Takes approx. 60 seconds
What our clients are saying

Black Lion insurance were great in helping me get through the countless jargon and pitfalls when it comes to setting up insurance. I was thankfully recommended to them by a colleague and they made the process seamless ensuring I have the most appropriate policy for me.

I'm an IT contractor and I wasn't sure if I was eligible for this cover, however, to my delight, not only could I have the cover, but I could pay it through my Ltd company. I was covered within an hour of getting in contact. Very prompt and informative service!

Polite and very clear when explaining my product of interest. Happy to answer any questions and recap on areas that I wanted to ensure I understood clearly before committing. Didn't feel pressured or rushed at any point and the chap was very pleasant.
About Us
Part of Halo Consulting, Black Lion Insurance are a dedicated team of insurance consultants with years of experience in guiding our clients to a solution that meets their specific needs. We specialise in helping both employed and self employed individuals, as well as business owners on a variety of solutions, which range from life insurance, income protection insurance, keyman insurance and shareholder protection insurance.
The guidance and/or information contained within this website is subject to the UK regulatory regime, and is therefore targeted at consumers based in the UK

Black Lion is part of Halo Consulting and a trading style of Halo 2018 Ltd which is authorised and regulated by the Financial Conduct Authority (FCA). Financial Services Register Number 811239. "