Legal & General Life Insurance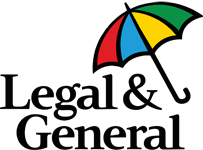 Enjoy 3 Months' FREE cover
Fill in the form on this page with the code BL3MF to qualify for THREE MONTHS' FREE COVER when you set up your Life Insurance policy with us.
Introduction
Founded in a Chancery Lane coffee shop in 1836, Legal & General plc is a leading insurer in the field of protection insurance, with more than 10 million customers worldwide in 2016.
As well as life insurance, they offer a range of pension and investment products.
Legal & General won the "Life Insurance Provider of the Year" award in 2015 from Personal Touch Awards.
In 2016 they paid out 98.6% of life insurance claims.
How Financially Strong is Legal & General?
Legal & General is one of the largest insurance companies in the UK.  Not only that, as a member of the FTSE 100 index it is also one of the biggest companies nationwide.
They held an Insurance Groups Directive surplus of £4 billion in 2011; this is over twice the regulatory requirement.
Legal and General's assets under management exceeded £800 billion in 2016.
Life Insurance from Legal & General.  Your At-A-Glance Guide
Legal & General wins several awards for its customer service.
They offer a wide range of additional benefits with which to expand your life insurance cover.  Importantly, you'll be able to amend your options during the lifetime if your policy to ensure that it is tailored precisely to your needs.
Your policy will include terminal illness benefit automatically, at no extra charge.
With a joint life policy from Legal & General, you will be able to divide the policy into two separate ones in the case of divorce or dissolution of a civil partnership. Also, you can do this if one of you takes over a mortgage or takes a new one out.  The terms of the policy will not change.
Life insurance from Legal & General includes accidental death benefit. If you die from an accident while applying for your policy, your beneficiaries will receive a pay out.  This applies for up to 90 days after sending your application and the benefit will be up to £300,000.  There are a number of exclusions to this benefit, so contact us to find out more.
This insurer offers family life benefit, which divides your benefit payments into monthly pay out amounts.
With Legal & General you have a reducing life insurance option (payments over a fixed period of time, with decreasing pay out levels over the length of the policy). You will be able to choose your policy decrease rate.
A combined life insurance and critical illness policy with Legal & General covers 38 illnesses. There are other insurers with a higher number of critical illnesses.
Legal & General automatically adds additional critical illness benefit to your policy. This allows you to claim up to 25% of your benefit (maximum £25,000) if you are diagnosed with early stage breast cancer or low-grade prostate cancer.  This pay out will not affect your main benefit.
You can index link your policy. In this case, Legal & General will increase your premiums by 1.5 times your benefit increase.  You will not be able to reject an increase in benefit without it being cancelled immediately.
You must keep your policy up until your 29th birthday.
You can add Total and Permanent Disability benefit to your life insurance cover. Legal & General may use either "own occupation" or "activities of daily living" as definitions of incapacity.  Most insurers use just one definition.
If you choose reviewable rather than guaranteed premiums, they will be reviewed every 5 years and amended to reflect the value of your cover. However, they will not get more expensive as you get older, as L&G won't value your premiums on your circumstances.  If the recommendation is an increase or decrease of less than 5%, your premiums will remain the same.
Overview of Key Policy Details – Legal & General
Policy Type
Life Insurance
Options
Level Term, Decreasing Term
Policy Coverage
Single, Joint  Life, First Event
Underwriting
Full medical underwriting.  You will know where you stand with your policy right from the start.
Premium Type
Guaranteed/Reviewable
Terminal Illness Cover
Included
Critical Illness Cover
Yes. Optional
Number of Critical Illnesses Covered

38

Total and Permanent Disability benefit included automatically

2 additional critical illnesses (max benefit of £25,000) included in cover

Children's Critical Illness Cover

Yes

Only 1 claim per child.  Cover will end after 2 claims

Covered for 50% of your main benefit or £25,000

Indexation
Optional
Waiver of premium

Optional

If employed, your waiver will use own occupation definition of incapacity. Not available if you are older than 55 at policy application

Minimum Entry Age
18 years
Maximum Entry Age
77 (67 for life & critical illness cover)
Guaranteed Insurability

Increase in your mortgage

Career change or increase in salary

Entering into or terminating civil partnership or marriage

Birth or adoption of a child

Policy Exclusions
Self-inflicted injuries or suicide within 12 months of policy start date
More Jargon-Free Information About Legal & General from Black Lion Insurance
Taking out insurance against critical illness, a terminal illness or your unexpected demise is one of life's "difficult subjects". Sometime, however, bad things can happen.  They do happen, in fact, and they could happen to you and your family.
Here at Black Lion Insurance, we think that planning for the un-plannable or rather, for the unthinkable is a wise move.  If the money stopped coming in, how would you manage?  How would your family cope financially if you died?
Life insurance can be complicated – or at least, that's what it seems.  There are quite a few "technical terms" within this sector, so don't struggle on your own if you're not sure what "sum assured" or "maturity age" means.
Talk to the experts at Black Lion Insurance. As a team of insurance consultants, we're here to help you learn what it all means in , simple definitions; or, as simple as we can make it.
We want to make things easy for you.  Give us a call on 0203 011 00 22 if you need further information or help from us.
Additional Benefits and Services from Legal & General
Legal & General offers SmoothMove. If you buy a new house within 6 months of your policy start date, SmoothMove offers a 24-hour service to deal with any emergencies in your home.  Legal advice is also available.
Accident Hospitalisation Benefit. If you are in hospital for more than 28 days, you will receive a benefit of £5,000.
Child Accident Hospitalisation Benefit. If your child is in hospital for more than 28 days, you will receive a benefit of £5,000.
Family Accommodation Benefit. 3 months after your child has been diagnosed with a critical illness, you will receive £100 every time you stay at the hospital (maximum £1,000)
Child Funeral Benefit. If your child dies, this insurer will pay out £4,000 towards the cost of a funeral.
Additional Critical Illness Cover. You will be able to claim for certain conditions without your life insurance benefit being affected.
Nurse Support Services. If a loved one dies or your claim for critical illness or a terminal illness, you can have access to a range of advisory and support services by a qualified nurse.
Optional Virtual GP. You will have access to GP services via phone or computer, as well as access to private prescriptions.
Do YOU need advice from Black Lion?
Here at Black Lion Insurance our focus is on educating our customers rather than selling to them.  The range of life insurance products on the market is substantial.  Insurance products are as diverse as they are numerous.  For example, we think that Legal & General offers excellent life cover, but this insurer may NOT be the one for you.
So, to answer the question:  yes, we think that you probably DO need advice from Black Lion Insurance.  We're a holistic, whole of market consultancy with access to all the major providers.  Life insurance is a very important type of cover, so it needs to be chosen carefully.
We think we're the right people to help you.
Why?  Well, because life insurance is our Thing and one size doesn't fit all.  Your circumstances are unique to you. Legal & General is just one of a number of life insurers that we work with, so we'll listen carefully to your needs, then suggest the most appropriate policy.  It's as simple as that.
So, don't trawl the internet for hours looking for your best life insurance policy.  You may not find it.  Also, bear in mind that we can negotiate with our providers and may be able to offer you a better deal.
And don't forget…
Enjoy 3 Months' FREE cover
Fill in the form on this page with the code BL3MF to qualify for THREE MONTHS' FREE COVER when you set up your Life Insurance policy with us.
Compare Top UK Insurers
Takes approx. 60 seconds
What our clients are saying

Black Lion insurance were great in helping me get through the countless jargon and pitfalls when it comes to setting up insurance. I was thankfully recommended to them by a colleague and they made the process seamless ensuring I have the most appropriate policy for me.

I'm an IT contractor and I wasn't sure if I was eligible for this cover, however, to my delight, not only could I have the cover, but I could pay it through my Ltd company. I was covered within an hour of getting in contact. Very prompt and informative service!

Polite and very clear when explaining my product of interest. Happy to answer any questions and recap on areas that I wanted to ensure I understood clearly before committing. Didn't feel pressured or rushed at any point and the chap was very pleasant.
About Us
Part of Halo Consulting, Black Lion Insurance are a dedicated team of insurance consultants with years of experience in guiding our clients to a solution that meets their specific needs. We specialise in helping both employed and self employed individuals, as well as business owners on a variety of solutions, which range from life insurance, income protection insurance, keyman insurance and shareholder protection insurance.
The guidance and/or information contained within this website is subject to the UK regulatory regime, and is therefore targeted at consumers based in the UK

Black Lion is part of Halo Consulting and a trading style of Halo 2018 Ltd which is authorised and regulated by the Financial Conduct Authority (FCA). Financial Services Register Number 811239. "