Liverpool Victoria Income Protection Insurance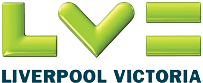 Income Protection Insurance.  Enjoy 3 Months' FREE cover
Fill in the form on this page with the code BL3MF to qualify for THREE MONTHS' FREE COVER when you set up your income protection policy with us.
Liverpool Victoria Income Protection – Introduction
Liverpool Victoria has over 5.8 million customers, over 1 million of whom are members.  LV, as they are known is the number one provider of income protection insurance and a major player in the financial services sector in general.
Founded in 1843, LV offers a range of insurance products to meet the changing needs of its customers.  Their policies range from entry-level low-cost to higher value cover. Their standard policy offers highly flexible cover.
In general, their products are easy to understand and jargon-free, which we endorse.
How Financially Strong is Liverpool Victoria?
In a few words, very strong.
In 2016 their operating profit was £20 million and in 2017, LV's net earned premiums were £2.2 billion.  They were awarded an AA+ rating by Brand Finance for the strength of their brand.
Liverpool Victoria Income Protection.  Your At-A-Glance Guide
LV offers income protection cover that will provide a regular monthly income should you be unable to work due illness or an accident.
They offer a flexible range of policy options to suit most occupations and lifestyles, and that incorporate the ups, downs and life changes that happen to all of us, including getting married, having children or changing jobs.  You'll be able to amend your policy quickly and easily.
As with all income protection insurance providers, there are exceptions and caveats, so read through the following carefully and refer to the experts at Black Lion Insurance for further information.
Remember, we are whole of market insurance advisers, and will be able to offer an unbiased view on all policies, not just Liverpool Victoria.
Liverpool Victoria offers own occupation cover to all its policy holders. This is the most adaptable type of cover definition, enabling you to claim should your illness or injury stop you from carrying out your specific occupation, rather than any occupation.
With LV, you can receive a guaranteed benefit of £1,500 per month if your salary decreases due to illness. This applies from the date at which you take out cover until you make a claim.
To quality for this insurer's IP you must:
Be a UK resident for at least 2 years
Live permanently in the UK
Prove that you have been registered with a GP for at least 2 years
Death benefit. Liverpool Victoria will pay out a lump sum of up to £10,00 if you die during the lifetime of your policy.
Fracture cover. As well as your monthly benefit, your cover with LV also includes fracture cover.  This benefit pays out a lump sum of up to £2,200 and you don't even have to make a claim.
Deferred policy. Please be aware that the shortest deferred period offered by Liverpool Victoria is 1 month.
Liverpool Victoria Income Protection Insurance – Overview of Key Policy Details
Policy Type
Income Protection
Premium
Guaranteed and Reviewable
Maximum Claim Duration
Unlimited (until the policy holder's death or the policy cease age)
Incapacity Definition
Own occupation
Deferred Period
1 month/ 2 months/ 3 months/ 6 months/ 12 months
Indexation
Optional.  Capped at a maximum of 12%
Waiver of Premium
This can be taken out separately and is not automatic.
Maximum Cover
60% of your gross income annually before tax.  This is up to a maximum monthly benefit payment of £12,500 per month.
Minimum Entry Age
17 years
Maximum Entry Age
59 years
Minimum Policy Term
5 years
Maximum Cease Age
70 years
Guaranteed Insurability

Marriage or civil partnership

Increase in your mortgage

Salary increase

Childbirth or adoption

Policy Exclusions
No standard exclusions
Liverpool Victoria Income Protection.  More Jargon-Free Information
As a family-established business, we're all about the human side of insurance.
Here at Black Lion Insurance, we're people, first and foremost.  Ordinary folks like you who understand what it's like to want the safest options for you and your family.  So, we're normal human beings first – and insurance consultants second!
Also, although we're highly qualified and deal with insurance policies every day, we know that it can all be a bit confusing if you're not sure what you need.  And why wouldn't it be rather bewildering?  You're very good at what you do for a living, but if you're new to insurance products, the choice is a bit overwhelming.
Don't worry.  We're here for you and happy to help.
We prefer to educate our clients, not sell.  In fact, we don't sell.  We're not actually sure what selling involves, to be honest.  Our focus is on offering you all the relevant options to your circumstances for you to be able to make the best choice.
Our team will never blind you with science – hence this easy-to-understand comparison guide below.  Give us a call on 0203 146 2259 if you need further information from us.
Key Points about Liverpool Victoria Income Protection
You can start your income protection cover with LV from 17 years old. This is slightly younger than the standard age of 18.
It's worth re-iterating LV's own occupation definition of incapacity. This means you'll be able to make a claim under the classification of not being able to carry out your own occupation, rather than any other role.
You'll be able to claim if you live or work abroad. However, Liverpool Victoria stipulates a specific list of countries, so check with Black Lion Insurance if you'd like to find out more.  If you're not in these particular countries, LV will allow you to claim for up to 26 weeks, unless you return to one of the specified countries.
Are you a teacher or a medical professional? Liverpool Victoria offers a flexible own occupation policy to include increased benefits, sick pay mirroring and adjusted definitions of incapacity.
If you increase your salary, this can be included in your guaranteed benefits and you can boost your premiums. Moreover, you will not need to re-submit any medical information. If you receive a salary increase of at least 20%, talk to Black Lion Insurance about the "significant career progression" increase option.
What Else Does Liverpool Victoria Offer?
Return to Work Benefit.  LV offers a monthly payment benefit that tops up your income should you return to work on a part-time basis, whilst you recover.  For example, you could take on a different job on a reduced salary or carry out your own occupation part-time.
Unemployment Payment Holiday.  Should you be made redundant and become unemployed, Liverpool Victoria allows you to keep your insurance cover and you will not need to make your premium payments.  This cover will last for up to six months.
Fracture cover.  LV will offer a maximum lump sum payment of £2,200 should you suffer a fracture.  Your injury must be covered by the specific fractures included in your policy, but this is payable in addition to your monthly benefit.
LV Doctor Services.  As a member of Liverpool Victoria, you can take advantage of their Doctor Services, either by telephone or via an App.  You don't need to make a claim to use this service, you can use them for yourself or for your children up to the age of 16.
These benefits could include access to GP services and contact with doctors for a second opinion, as well as private prescriptions.
Do YOU need advice from Black Lion?
Income protection is designed to keep you or the key people in your organisation financially afloat should illness strike, or in the case of an accident or death.  We think it's an essential type of insurance rather than a nice-to-have and is well worth considering if you are of working age.  Especially, if you have people depending on you to pay the mortgage and the bills.
If you became ill, would you be able to pay the bills?  In all honesty, how many months' savings do you have?  Most people aren't putting aside enough money.  We get this.
Life is expensive.  But your income protection insurance doesn't have to be.
Our aim is to educate our clients as much as we can; we work daily with our income protection partners, including Liverpool Victoria, and we're completely up to speed with what they provide and the sort of person to suit each type of cover.
Here at Black Lion Insurance, we're here to support you every step of the way.  We can help you to go from zero to hero in the insurance knowledge stakes.  Don't waste time trying to find the perfect income protection insurance.  Let us do it for you.
We have the negotiation power, the knowledge you need, and the in-depth understanding of this highly important type of insurance to keep you and your family financially secure.
And, don't forget…
Income Protection Insurance.  Enjoy 3 Months' FREE cover
Fill in the form on this page with the code BL3MF to qualify for THREE MONTHS' FREE COVER when you set up your income protection policy with us.
Compare Top UK Insurers
Takes approx. 60 seconds
What our clients are saying

Black Lion insurance were great in helping me get through the countless jargon and pitfalls when it comes to setting up insurance. I was thankfully recommended to them by a colleague and they made the process seamless ensuring I have the most appropriate policy for me.

I'm an IT contractor and I wasn't sure if I was eligible for this cover, however, to my delight, not only could I have the cover, but I could pay it through my Ltd company. I was covered within an hour of getting in contact. Very prompt and informative service!

Polite and very clear when explaining my product of interest. Happy to answer any questions and recap on areas that I wanted to ensure I understood clearly before committing. Didn't feel pressured or rushed at any point and the chap was very pleasant.
About Us
Part of Halo Consulting, Black Lion Insurance are a dedicated team of insurance consultants with years of experience in guiding our clients to a solution that meets their specific needs. We specialise in helping both employed and self employed individuals, as well as business owners on a variety of solutions, which range from life insurance, income protection insurance, keyman insurance and shareholder protection insurance.
The guidance and/or information contained within this website is subject to the UK regulatory regime, and is therefore targeted at consumers based in the UK

Black Lion is part of Halo Consulting and a trading style of Halo 2018 Ltd which is authorised and regulated by the Financial Conduct Authority (FCA). Financial Services Register Number 811239. "