Royal London Income Protection Insurance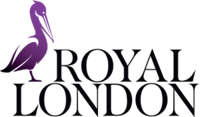 Income Protection Insurance.  Enjoy 3 Months' FREE cover
Fill in the form on this page with the code BL3MF to qualify for THREE MONTHS' FREE COVER when you set up your income protection policy with us.
Royal London Income Protection Insurance – Introduction
Royal London is the UK's largest mutual life, investments and pensions company.  It was founded in 1862 as a friendly society, becoming a mutual society in 1908.  Since 2003, Royal London has owned the Bright Grey insurance brand.
Bright Grey has a sister brand, Scottish Provident which both operate under the Royal London main brand.
How Financially Strong is Royal London?
In a nutshell, Royal London is a very well-established business.  This major player  weathered the financial crisis of 2008/09 and has emerged as a strong player in the marketplace.
As it is a mutual insurance company, Royal London operates solely for the benefit of its members.
Royal London Income Protection Insurance.  Your At-A-Glance Guide
Royal London income protection insurance includes a flexible range of choices.  This provider takes into account the changes in lifestyle and circumstances that can, and do happen.
You may, for example, choose to increase your cover and the lifetime of your policy.
Here are the key facts that you need to know about income protection insurance with Royal London.
Royal London uses the "own occupation" definition of incapacity. We approve.  In our opinion, this is the most suitable classification, and the one most likely to suit your needs should you have to make a claim.
With Royal London income protection, the monthly payment on an IP policy will never drop below £1,500 per month or the amount of cover in the plan.
You'll be able to set your maximum claim duration with this insurer: 12 months, 24 months or until the end of the policy.
Included as standard with all of Royal London's income protection policies is something called Helping Hand. A strong benefit in times of need, it expands and develops the concept of insurance into emotional support and practical advice from a personal nurse adviser in the case of critical illness or the death of a loved one.  Helping Hand is included at no extra cost.
Hospitalisation benefit. If you are in hospital for six consecutive nights or more (up to a maximum of 90 nights), Royal London will pay £100 per night for the costs of your hospital stay.
If you fracture a specified body part (as per your policy), you will receive payments of between £1,500 and £4,000. This fracture cover is in addition to your monthly payments.
Accelerated terminal illness payment and death benefit. If you are diagnosed with a terminal illness, Royal London will waive your deferred period. If you as the policy holder die during the policy term, a lump sum equal to 12 times monthly premium will be paid.
Overview of Key Policy Details – Royal London Income Protection
Policy Type
Income Protection
Premium
Guaranteed
Maximum Claim Duration
12 months or 24 months (or unlimited until the end of the policy)
Incapacity Definition
Own occupation
Deferred Period
4/ 8 / 13 / 26 / 52 weeks
Indexation
Optional.  This can be linked to an index-linked rate based on the RPI (between 2% and 10%) or at a chosen rate of interest (between 2% and 5%).
Waiver of Premium
Included
Maximum Cover
65% of your first £15,000 of annual earnings, and 55% of the remainder.  This is up to a maximum of £250,000 per year.
Minimum Cover
£100 per month
Spouse salary and dividend cover
This cover can protect your spouse's salary or dividend income, providing that he or she is not in a profit-generating role and salary is nominal (£11,500).
Minimum Entry Age
18
Maximum Entry Age
59.  The policy holder must be no older than 70 years when the policy ends.  This age limited reduces to 55 for certain higher-risk occupations.
Minimum Policy Term
5 years
Maximum Policy Term
52 years
Back to Work Benefit

This benefit applies only to policy holders with a 13, 26 or 52-week deferral period.

If you have to return to work following a claim, this offers two further months' financial support.

With a full-term plan you'll receive 50% of the monthly benefit for one month, and 25% of the benefit for the second month.

For short-term cover, you'll receive 25% of the benefit for one month and 10% for the second.

Guaranteed Insurability
If you're changing your marital status, having a child or increasing your mortgage before 55 years there is no need for an extra medical.
Guarantee Benefit

The lower of £1,500 per month or the amount of cover on the plan.

If your income has fallen, Royal London will pay the lower of 55% of your former earnings (minimum £1,500) or the amount of cover at the time of the claim.

Policy Exclusions
Self-inflicted injuries resulting in incapacity.
Royal London Income Protection.  More Jargon-Free information from Black Lion Insurance
We understand that the subtle (and sometimes not so subtle!) differences between insurance providers can be confusing.  Often, very confusing.  If you see yourself winning on the swings and losing on the roundabouts, you're not alone.  But don't worry, we deal with insurance every day and we'd be pleased to help you.
Taking advice from a team of highly qualified could save you time, hassle and stress.  Importantly, it could save you money.  Why?  Because we have strong negotiating power with our providers.  There's no need to spend more when you don't necessarily need to.
If you're not sure what you need, or if you'd simply prefer to cut to the chase and remove the confusion, a call to Black Lion Insurance could be just what you need. We're here to help and we want to make things easy for you.
Is Royal London income protection insurance your perfect choice? Have a look at our comparison guide below.  We've made it as straightforward as possible.  We know you're busy, so we'll never use 5 words when one will do!  Give us a call on 0203 011 00 22 if you'd like more information about what would suit you best.
Key Points about Royal London income protection
You can start your income protection cover with Royal London from 18 years old. This is the standard age for insurance products, but some insurers cover young people from the age of 16.
Royal London offers a guaranteed benefit that will never be less than £1,500 per month (or the amount stated in your plan). If you've had to reduce your working hours, you'll probably be earning less.  This is useful, because the  benefit will still apply from the time you took out the policy until making the claim.
Royal London has a maximum 55% of gross income pre-incapacity earnings pay out. This is lower than Shepherds Friendly and British Friendly, for example, which both offer a maximum of 70%.  You may want to ask the experts here at Black Lion Insurance if you need higher cover.
If you would prefer shorter-term cover for cost reasons, Royal London offers IP insurance for either 12 or 24 months. As the policy has a shorter life span, premiums could be lower.
Regarding living and working abroad, with the exception of life cover, this insurer may request that you return tone of a selection of countries before claiming on your income protection policy. You can find out more about these countries in the detailed information available in Royal London's Terms and Conditions.
Do YOU need advice from Black Lion Insurance?
Income protection is THE one cover that we would urge everyone of working age to consider.  And, to think about long and hard with a view to taking out cover.  Why?  Because life can take unexpected turns.  Everything may be well at the moment, but quite frankly, we never know what's around the corner.
Often, unexpected, stressful or unpleasant things can change your life in an instant: an accident, illness, or a debilitating injury.
Don't be caught out.  Here at Black Lion Insurance we're a team of consultants who can guide and advice you on the right income protection policy for you.  Should your earnings capacity disappear, IP is designed to keep you financially afloat.
The right policy option is out there for you.  Rather than spend hours of your precious down-time trawling through the internet to find it, just make a single phone call to us, or use our "quote" function on this website.
Remember, in our role as holistic insurance consultants, we have bargaining power with our income protection providers.  All of them.  What you think is great value for money, may not be.
If you'd like to know more about what Royal London (and all our other trusted insurance providers), contact us today.
And don't forget…
Income Protection Insurance.  Enjoy 3 Months' FREE cover
Fill in the form on this page with the code BL3MF to qualify for THREE MONTHS' FREE COVER when you set up your income protection policy with us.
Compare Top UK Insurers
Takes approx. 60 seconds
What our clients are saying

Black Lion insurance were great in helping me get through the countless jargon and pitfalls when it comes to setting up insurance. I was thankfully recommended to them by a colleague and they made the process seamless ensuring I have the most appropriate policy for me.

I'm an IT contractor and I wasn't sure if I was eligible for this cover, however, to my delight, not only could I have the cover, but I could pay it through my Ltd company. I was covered within an hour of getting in contact. Very prompt and informative service!

Polite and very clear when explaining my product of interest. Happy to answer any questions and recap on areas that I wanted to ensure I understood clearly before committing. Didn't feel pressured or rushed at any point and the chap was very pleasant.
About Us
Part of Halo Consulting, Black Lion Insurance are a dedicated team of insurance consultants with years of experience in guiding our clients to a solution that meets their specific needs. We specialise in helping both employed and self employed individuals, as well as business owners on a variety of solutions, which range from life insurance, income protection insurance, keyman insurance and shareholder protection insurance.
The guidance and/or information contained within this website is subject to the UK regulatory regime, and is therefore targeted at consumers based in the UK

Black Lion is part of Halo Consulting and a trading style of Halo 2018 Ltd which is authorised and regulated by the Financial Conduct Authority (FCA). Financial Services Register Number 811239. "