Shepherds Friendly Income Protection Insurance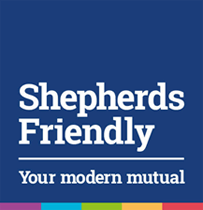 Income Protection Insurance.  Enjoy 3 Months' FREE cover
Fill in the form on this page with the code BL3MF to qualify for THREE MONTHS' FREE COVER when you set up your income protection policy with us.
Introduction
Shepherds Friendly is one of the oldest mutual insurers in the world.
Founded in 1826, it now has nearly 85,000 members in the UK, offering a broad range of financial services, including income protection insurance.
In 2016, Shepherds Friendly had an income protection pay out rate of 97%, a robust claim pay-out percentage.  In 2018 it was 95.8%.  With a Defaqto five-star rating, IP from Shepherds Friendly is highly regarded.
Financial Strength
Shepherds Friendly new business annual premium equivalent, an industry standard measure, was £7.89 m in 2018 representing an increase of £1.59m over 2017.
They are a mix of several groups and have expanded to meet demanding levels of customer service.  They also offer investment opportunities.
Shepherds Friendly.  Your At-a-Glance and Comparison Guide
In our opinion, income protection insurance is a must-have.  If you are self-employed as a Contractor, a Director or in a senior position in your job, that proverbial rainy day may be a long way from your everyday considerations
We understand.
However, life events occur when we least expect it.  If an absence from work because of illness or an accident stops you from working, your regular income will be lost.
Protecting your earnings means that you can keep on meeting monthly household bills and paying your mortgage without going into debt or dipping into your savings.
Shepherds Friendly offer a flexible and affordable range of income protection policies.
Here are some key points about Shepherds Friendly:
Shepherds Friendly offers "own occupation" cover, enabling you to claim if you are unable to carry out your own profession or job, rather than any occupation.
With Shepherds Friendly, you'll be able to amend your policy to take into consideration lifestyle changes, such as an increase in your mortgage payments, or the birth (or adoption) of a child.
Your premium payments will be waived automatically if you claim. You may also have a deferred period as short as one day.
Although they have a higher pay out rate, Shepherds Friendly only offers benefits of up to £49,000 per year. If you earn more, you may wish to ask Black Lion Insurance about alternative IP insurers.
You'll be able to take a career break with this insurer, suspending your monthly premiums for up to 24 months (with a minimum of 3 months).
Shepherds Friendly has a good reputation for offering cover to those in lower earning occupations and people in professions considered to be higher risk.
You will benefit from up to 70% of your gross earnings to replace lost income.
Shepherds Friendly.  Overview of Key Policy Details
Policy Type
Income Protection
Premium Type
Age banded.  Premiums will increase year on year in line with your age.
Maximum Claim Duration

Unlimited

(to your policy's cease age or your death)

Incapacity Definition
Own Occupation
Deferred Period
Day 1/ 1 week/4 weeks/ 8 weeks/ 13 weeks/ 26 weeks/ 52 weeks
Indexation
Optional.  Increases in line with inflation can only start after the policy is one year old.
Waiver of Premium
Included
Maximum Cover (% of income)

Up to 70% of your gross earnings.

Up to £49,000 a year benefits paid.

Minimum Entry Age
16 years
Maximum Entry Age
60 years
Maximum Policy Term
54 years (until your 70th birthday)
Guaranteed Insurability

Yes.  Capped at £6,000 per year.

Salary increase

Marriage or civil partnership

Mortgage increase

Every 3rd anniversary of your policy

Policy Exclusions
Dangerous activities, non-medical cosmetic surgery, injuries as a result of war or invasion.
Some Key Points About Shepherds Friendly.  Plus, additional benefits to help you recover.
Entry Age.  Its entry age of 16 years old is younger than most insurers.
Overseas Travel and Residency. This insurer will pay out if you are living in Europe, USA or Australia for up to 26 weeks.  Claims from other countries will pay out for up to 13 weeks.
On the whole, Shepherds Friendly does not base its premiums on the risk level of your occupation (hence the cap on the maximum amount that can be claimed).
Working Persons Benefit and House Persons Benefit offer reduced benefits for reduced payment terms.
This insurer offers access to a network of support services.  If you claim, you will have access to psychologists, counsellors and physiotherapists who can help you with your recovery.
Evidence and Proof.  As with all income protection insurers, you will need to offer proof of incapacity, such as medical reports, as well as proof of earnings for the last 12 months.
Do YOU need advice from Black Lion Insurance?
Our aim is to help you make an informed choice on insurance products and we have the expertise and experience to help you do just that.
In our view, Shepherds Friendly is a very good provider of income protection insurance.  With a high rate of claims pay out, they could be a good choice; however, their pay outs on an annual basis are lower than the other insurers on our "books".
Don't make any decisions about IP until you have spoken to Black Lion Insurance.  With our in-depth knowledge and experience about all forms of insurance, we'd be happy for you to take all the time you need to make the right decision for you.
We think that taking insured, qualified advice is very important.  Finding the best cover for you, your circumstances and your family will ensure that should you need to claim, you'll have adequate insurance to make sure that your mortgage is paid and that you can keep paying the bills.
So, to answer your question – yes, you do need our advice, at least in our opinion.  We may be able to negotiate some excellent price options for you, too.
Should the worst happen, income protection insurance could be the best cover you ever bought, but it has to be the right one.
Income Protection Insurance.  Enjoy 3 Months' FREE cover
Fill in the form on this page with the code BL3MF to qualify for THREE MONTHS' FREE COVER when you set up your income protection policy with us.
Compare Top UK Insurers
Takes approx. 60 seconds
What our clients are saying

Black Lion insurance were great in helping me get through the countless jargon and pitfalls when it comes to setting up insurance. I was thankfully recommended to them by a colleague and they made the process seamless ensuring I have the most appropriate policy for me.

I'm an IT contractor and I wasn't sure if I was eligible for this cover, however, to my delight, not only could I have the cover, but I could pay it through my Ltd company. I was covered within an hour of getting in contact. Very prompt and informative service!

Polite and very clear when explaining my product of interest. Happy to answer any questions and recap on areas that I wanted to ensure I understood clearly before committing. Didn't feel pressured or rushed at any point and the chap was very pleasant.
About Us
Part of Halo Consulting, Black Lion Insurance are a dedicated team of insurance consultants with years of experience in guiding our clients to a solution that meets their specific needs. We specialise in helping both employed and self employed individuals, as well as business owners on a variety of solutions, which range from life insurance, income protection insurance, keyman insurance and shareholder protection insurance.
The guidance and/or information contained within this website is subject to the UK regulatory regime, and is therefore targeted at consumers based in the UK

Black Lion is part of Halo Consulting and a trading style of Halo 2018 Ltd which is authorised and regulated by the Financial Conduct Authority (FCA). Financial Services Register Number 811239. "