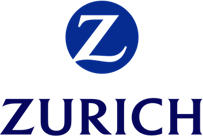 Enjoy 3 Months' FREE cover
Fill in the form on this page with the code BL3MF to qualify for THREE MONTHS' FREE COVER when you set up your Life Insurance policy with us.
Zurich Life Insurance – Introduction
Founded in 1872, the Zurich Insurance Group is a major player in the insurance sector.  It has 60,000 employees in 170 countries and is the largest mutual, life, investments and pensions company in the UK.
In the UK, Zurich Assurance Ltd (ZAL) operates as the insurance arm as part of the Zurich Insurance Group.
In each of the three years to 2016, Zurich paid at least 98% of all life insurance claims. 
How Financially Strong is Zurich?
Zurich Assurance Ltd is strongly capitalised.
At 31 December 2018 ZAL had total assets under management (AuM) in excess of £46.6bn and 3.4m policyholders and scheme members. ZAL's UK GAAP profit for the year before taxation was £190m.
Zurich Life Insurance. Your At-a-Glance and Comparison Guide
Did you know that your greatest asset is YOU?
If you're the sole income earner, what would your family do if you died, or developed a serious illness?  Would they cope OK for money?
Life insurance is designed to protect your loved ones financially should you develop a serious illness or die.  Although no amount of money will reduce your family's grief, we're sure you'll find it comforting that they will be taken care of from a financial point of view after your passing.
Taking out life insurance cover is an important step.  Ensuring that you've got the right cover is vital.  Talk to the insurance experts at Black Lion Insurance.  In our opinion, we have all the expertise and experience you need.
We're holistic, whole of market insurance consultants who can take away all the hard work of trying to find THE perfect life insurance policy.
Is Zurich life insurance the best policy for your needs?  Use our easy to read guide below and contact us for more information.  Remember, we have access to all the major UK life insurance providers, not just Zurich
Here the key things you need to know about Zurich life insurance:
Zurich's life insurance policies offer you a range of options.
Zurich offers guaranteed premiums, which means that they will remain constant unless you increase your cover, or the benefit has been indexed.
Level Protection Plan. You'll be able to convert some or all of your life insurance to whole of life cover at the of your policy term
You can add critical illness cover, with an additional premium covering 43 critical illnesses, plus part payments for a further 12 illnesses. You may also add a payment protection benefit if you are unable to work.  You must be no older than 59.  There are a number of caveats regarding the end of benefits payments – please contact us for more information.
The critical illness add-on also covers children.
Convertible term. If your level life insurance policy is life cover only (without critical illness cover), you have the option to convert some or all of it to whole of life cover at the end of the plan.
Renewable term. You may choose to renew your plan for the same term and amount of cover when the policy term ends.  You must be no older than 68.  If your policy includes critical illness you must be no older than 64.
Zurich's critical illness cover will protect you against 44 critical illnesses, with an additional 20 conditions supported by part pay outs.
You can split a joint life insurance policy into two in the case of divorce, separation of the dissolution of a civil partnership.
You will be able to get cover for total permanent disability if you have life insurance with critical illness cover.
Zurich Support Scheme offers a health and wellbeing service, including up to six session of professional counselling.
Free cover for house purchase. While you are completing on a new house purchase, you have free cover (where contracts have been exchanged but not completed). This will be for up to £500,000 or the lower figure applied for.
Overview of Key Policy Details – Zurich Life Insurance
Policy Type
Life Insurance
Options
Level, Decreasing, joint life first death
Underwriting
Full medical underwriting
Type of premium
Guaranteed
Terminal Illness Cover
Yes, included
Optional Critical Illness Cover
Yes
Critical Illnesses Covered

43

Plus 12 additional critical illnesses for partial pay outs

Children's Critical Illness Cover

Yes

From 3 months until their 18th birthday

Indexation
Available
Waiver of premium
Optional
Maximum Cover
Unlimited
Minimum Entry Age
16
Maximum Entry Age

83 – Level protection plans (with 69 age limit for CI cover)

79 – Decreasing mortgage cover plans (with 69 age limit for CI cover)

Guaranteed insurability option

Yes – if below the age of 54

Marriage or civil partnership

New or increased mortgage

Salary increase

Policy Exclusions
Suicide with the first 12 months of the life of your policy
Do YOU need advice from Black Lion Insurance?
Life insurance is designed to pay out a cash lump sum to mitigate any financial difficulties that your loved ones may experience after your death, or if you develop a critical illness.
There are no restrictions on how your family may use the money.  Perhaps they would pay off the mortgage or fund everyday living expenses.  The choice is theirs.
As you can see, Zurich offers a good range of additional benefits but as with all insurance, it's well worth talking to the experts here at Black Lion Insurance rather than trying to find the best insurance cover yourself.
Why do we say that?  Because we have access to all the major providers and can compare and contrast each provider up against your needs and requirements.  There are a number of options to consider, and all of them will impact what the policy covers and how much it costs.  And, that can be confusing.
We're holistic, whole of market financial advisers and can find and recommend the right policy for your circumstances and your lifestyle.  Should the worst happen, robust insurance cover is your vital lifeline and safety net.  Give us a call to find out more.
Enjoy 3 Months' FREE cover
Fill in the form on this page with the code BL3MF to qualify for THREE MONTHS' FREE COVER when you set up your Life Insurance policy with us.
Compare Top UK Insurers
Takes approx. 60 seconds
What our clients are saying

Black Lion insurance were great in helping me get through the countless jargon and pitfalls when it comes to setting up insurance. I was thankfully recommended to them by a colleague and they made the process seamless ensuring I have the most appropriate policy for me.

I'm an IT contractor and I wasn't sure if I was eligible for this cover, however, to my delight, not only could I have the cover, but I could pay it through my Ltd company. I was covered within an hour of getting in contact. Very prompt and informative service!

Polite and very clear when explaining my product of interest. Happy to answer any questions and recap on areas that I wanted to ensure I understood clearly before committing. Didn't feel pressured or rushed at any point and the chap was very pleasant.
About Us
Part of Halo Consulting, Black Lion Insurance are a dedicated team of insurance consultants with years of experience in guiding our clients to a solution that meets their specific needs. We specialise in helping both employed and self employed individuals, as well as business owners on a variety of solutions, which range from life insurance, income protection insurance, keyman insurance and shareholder protection insurance.
The guidance and/or information contained within this website is subject to the UK regulatory regime, and is therefore targeted at consumers based in the UK

Black Lion is part of Halo Consulting and a trading style of Halo 2018 Ltd which is authorised and regulated by the Financial Conduct Authority (FCA). Financial Services Register Number 811239. "