Zurich Income Protection Insurance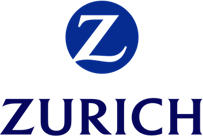 Income Protection Insurance.  Enjoy 3 Months' FREE cover
Fill in the form on this page with the code BL3MF to qualify for THREE MONTHS' FREE COVER when you set up your income protection policy with us.
Zurich Income Protection – Introduction
Founded in 1872, the Zurich Insurance Group is a major player in the insurance sector.  It has 55,000 employees in 170 countries and is the largest mutual, life, investments and pensions company in the UK.
In the UK, Zurich Assurance Ltd (ZAL) operates as the insurance arm as part of the Zurich Insurance Group.
How Financially Strong is Zurich?
Zurich Assurance Ltd is strongly capitalised.
At 31 December 2018 ZAL had total assets under management (AuM) in excess of £46.6bn and 3.4m policyholders and scheme members. ZAL's UK GAAP profit for the year before taxation was £190m.
Zurich Income Protection.  Your At-A-Glance Guide
Zurich income protection cover is high flexible, enabling the policy holder to amend policy terms after cover has been taken out.  For example, if your circumstance change you can amend your claim period, deferred period, or change the additional policy benefits.
This insurer offers two main types of cover: Zurich Income Protection and Zurich Income Protection Select, the latter, as is implied, offering additional benefits should you need to make a claim.
You may even be able to lower your premiums if you've given up smoking – another good reason to stop.
Here are the key facts that you need to know about income protection insurance with Zurich.
Zurich uses the "own occupation" definition of incapacity, which in our opinion is the most appropriate classification. This means that you'll be able to claim if illness or injury prevents you from doing what you do now, rather than any other work.
Zurich offers extra benefits to doctors and surgeons (see below).
With Zurich, your monthly benefit will depend on how much you are earning before you become incapacitated. The maximum amount you can choose is the lower of £20,000 per month or 80% of your annual net earnings. You should be aware of this, should you start working part-time due to illness, for example.
You will be able to choose your claim duration. It can either be for the full term of your policy or you can limit it to two years for each claim.  Otherwise, payments will stop when you no longer meet Zurich's definition of incapacity, you no longer have any loss of earnings, or when you die.
State benefits are not taken into consideration, nor any income you may be receiving via savings and investments.
However, continuing salary, bonuses etc, any profits you gain from your business as well as any other insurance policies on which you claim must be considered.
Should you return to work with a lower salary, Zurich offers a return to work package to top up your earnings by the percentage by which they have decreased.
For an extra amount, Zurich offers a number of additional benefits with their "Select" income protection policy. These are outlined below.
You must be employed or self-employed to take out IP with Zurich and be a UK resident. You must also have been registered with a GP for at least two years.
Overview of Key Policy Details
Policy Type
Income Protection
Premium
Guaranteed
Maximum Claim Duration

Limited benefit period – up to 24 months for each claim.

Full term benefit period – until the policy ends or you are no longer incapacitated.

Incapacity Definition
Own occupation
Deferred Period
4/ 8/ 13/ 26/ 52 or 104 weeks.  Single and duel deferred periods are available (see below)
Indexation
Optional.  This can be linked to an index-linked rate based on the RPI  or at a chosen rate of interest of either 3% or 5%.
Waiver of Premium
Included
Maximum Cover
The lower of £20,000 per month or 80% of your annual net earnings.
Minimum Cover
£5 per month or £50 per year (excludes fracture cover)
Minimum Entry Age
16 years
Maximum Entry Age
The day before your 65th birthday
Minimum Policy Term
5 years
Maximum Policy Term
54 years
Back to Work Benefit
A percentage of your monthly benefit will be paid if you return to a job on a lower salary or on a part-time basis (max of 24 months).
Guaranteed Insurability
If you're changing your marital status, having a child or increasing your salary, you will need to provide evidence should you wish to amend your cover.
Guaranteed Benefit
The lower of either your monthly benefit or £1,500 per month.
Policy Exclusions

Becoming unemployed

Self-inflicted injuries resulting in incapacity.
More Jargon-Free Information About Zurich from Black Lion Insurance
At Black Lion Insurance, we aim to help our customers make an informed decision on the income protection cover that's just perfect for them.  The differences between policy options can be confusing; it's easy for all those choices to start blending into one overwhelming mass.  Then, you make the wrong choice without realising it.
Don't let that person be you.
Income protection is a very important insurance product.  It's a monthly benefit that replaces some (or most) of your earnings.  You can claim this amount if you're injured or become ill.  If you're self-employed and can't work, not being properly covered could be disastrous for your finances. Even if you have a full-time job, your company sick pay could be inadequate, or short term.
We think it's not worth the risk.
Taking advice from the team at Black Lion Insurance could save you a great deal of time and stress.  In a nutshell, we'll reduce and hopefully eliminate any perplexity and puzzlement from the tricky business of choosing the right income protection.
How?  Because we're highly experienced and fully qualified.  We'll only recommend the cover that's right for you.
We could help you to save money on your premiums, too.  Black Lion Insurance has  negotiating power with our partner providers, including Zurich; clout where it matters, you could say.
Have a look at our comparison guide below.  We've made it as straightforward as possible as we know you're busy.  Give us a call on 0203 146 2259 if you'd like more information about what would suit you best.
Key Points about Zurich
You can start your income protection cover with Zurich from 16 years old.
Zurich offers a special package for doctors and surgeons. Instead of a minimum benefit guarantee, your policy promises a minimum income of £3,000 per month. If your monthly benefit is less than £3,000, the guarantee will be limited to your monthly benefit.
With Zurich, you can have a single or dual deferred period, the length of time before your monthly benefit will start to pay out. A single deferred period is measured in weeks (see above).  A dual deferred, also measured in weeks enables you to receive income after the first deferred period and then an additional amount after the second.
This could be beneficial if you're entitled to company sick pay.
Zurich offers a guaranteed benefit that will never be less than £1,500 per month (or the amount stated in your plan). If you've had to reduce your working hours, you'll probably be earning less.  This is useful, because the  benefit will still apply from the time you took out the policy until making the claim.
With Zurich Income Protection, you are entitled to a number of additional benefits, such as:

House benefit. If you're not earning when you become incapacitated, you could receive the lower of 80% of your income immediately before you stopped working.  To claim, you must be unable to carry out a specified list of daily living activities.
Maternity, paternity and adoption benefit. Should you become incapacitated after going on the above leave, you will be able to claim based on the job you were doing before.
Waiver of premium. Zurich will stop collecting your premium payments 13 weeks from the date of incapacity or at the end of the deferred period, whichever is earlier.

Zurich also offers an Income Protection Select package, with the following:

Family carer benefit.  Subject to certain conditions, if you regularly care for your partner, Zurich will pay the lower of the monthly benefit or £1,500 per month for a maximum of 12 months.
Trauma benefit.  Should you suddenly suffer blindness, deafness, your speech, lose a hand or a foot, as well as certain other traumatic conditions, you may be eligible for a one-off sum of an amount six times the monthly benefit or £50,000Hospital Stay benefit. If you are in hospital for 7 consecutive nights, you could be eligible for a payment of £100 per night after the 7th night, up to a maximum of 90 days.
Needlestick benefit.  If you develop one of a specified list of infections whilst performing your work duties, you could be eligible for a payment of £50,000, or the lower of six times your monthly benefit.
Funeral benefit. Should you die during the lifetimes of your policy, a payment of £10,000 or six times the monthly benefit will be paid to your family.
Multi-fracture cover.  For an additional premium, Zurich will pay a lump sum of £2,000, £4,000 or £6,000 for a specified number of fractures, dislocations, tendon ruptures or ligament tears.
Do YOU need financial advice from Black Lion Insurance?
Often, unexpected, stressful or unpleasant things can change your life in an instant.  You may be right as rain one day and break a limb the next;  you could develop an illness without any warning or a debilitating condition.
What would you do if any of the above stopped you from earning?  Especially, how would you cope if you had people depending on you?
Here at Black Lion Insurance, we would urge you to consider an income protection policy.  In our view, protecting your income if you can't earn any is one of the most powerful and effective ways you can ensure that disaster may not actually mean disaster.
We are a team of financial advisers who are here to offer you our unbiased, independent recommendation on the right income protection policy for your circumstances.  Especially, we offer help and advice to the self-employed, including senior level contractors acting as company directors.
Our experts won't sell to you. Talk to us in confidence about your income, your state of health and how much you would need to live on – and we'll do the rest.  We can even set up the policy for you and help you to amend it if your circumstances change.
Black Lion Insurance is here for you if you need to make a claim, too.
Remember, in our role as holistic financial advisers, we have bargaining power with our income providers.  All of them.  What you think is great value for money, may not be.
If you'd like to know more about what Zurich (and all our other trusted insurers), just give us a call.
And don't forget…
Income Protection Insurance.  Enjoy 3 Months' FREE cover
Fill in the form on this page with the code BL3MF to qualify for THREE MONTHS' FREE COVER when you set up your income protection policy with us.
Do you need income protection insurance?

Income protection insurance would be vital to you if:
You are self-employed and would not be able to pay the bills if you were unable to work. It would ensure that you would be able to pay your bills if you were ill or injured.
You are the sole income provider and would not be able to pay the bills if you were unable to work. As the sole source of income, choosing income protection insurance is the best way to protect yourself and your family financially. Find the best policy for you, to ensure you can pay the bills and monthly outgoings if you suffered an accident or sickness that meant you could not work.

Income protection insurance is important to you if:
You are self-employed, and you don't have a large amount of savings that you are happy to dip into. Consider taking out an accident and illness policy for maximum protection.
You are the sole income provider and your employer offers sick pay. Check what level of sick pay you would get from your employer before making a final decision about income protection insurance. Few companies offer long term sick pay beyond the Statutory Sick Pay, so it is important to have all the information in advance.
You live in a joint income household but are unsure if your partner would be able to cover the financial responsibilities. If your partner's salary couldn't cover the bills, then it would be worthwhile considering an income protection insurance policy.
How does an income protection insurance policy help when you need to claim?
You stop working due to an accident or illness, and stop earning an income.
You inform us, and we will guide you through the claims process with the insurer.
You will start to receive your monthly payout.
The monthly payout will continue for as long as your insurance policy covers.
What are your policy options?
Short-Term or Long-Term Protection
There are two types of accident and sickness insurance plans.
Short-term plans usually range from 6 months to 2 years. Long-term plans will pay out until you are well enough to go back to work, whether that's 1 year or 10 years.
Deferred Period
A deferred period, or excess period, refers to the duration of time between stopping working, and when your insurance policy will start to pay out.
This can range from just a couple of days, up to a whole year. The standard length of time for most long-term insurance policies is 4 weeks.
Indexation
Indexation helps to protect your policy against inflation. Your monthly payments will increase each year, to reflect any increases in costs according to the Retail Prices Index (RPI).
Policy Cease Age
Your insurance policy cease age is how old you will be when the policy will end. This is normally the age you will retire at but could be older.
Maximum Pay-Out Period
This refers to the longest length of time that you can make a continuous claim on your income protection insurance. For short-term policies this could be from anything between 6 months to a couple of years. There are not usually restrictions with a long-term policy. You will receive payments until you are either able to return to work, or you reach your policy cease age.
What affects the costs of your policy ?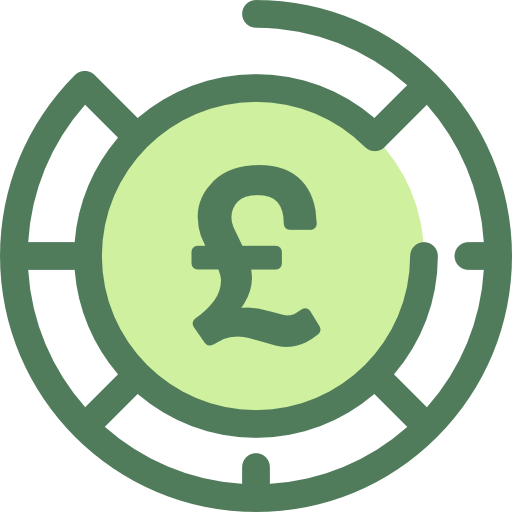 Monthly Payout
The higher your monthly payout amount, the higher your policy premium.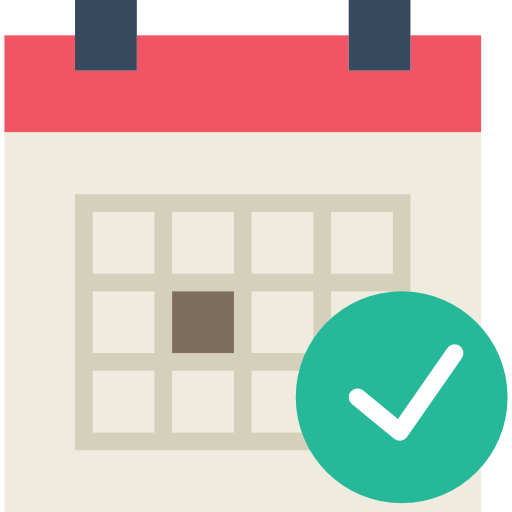 Deferred Period
The longer the length of time before your policy pays out, the cheaper your premium.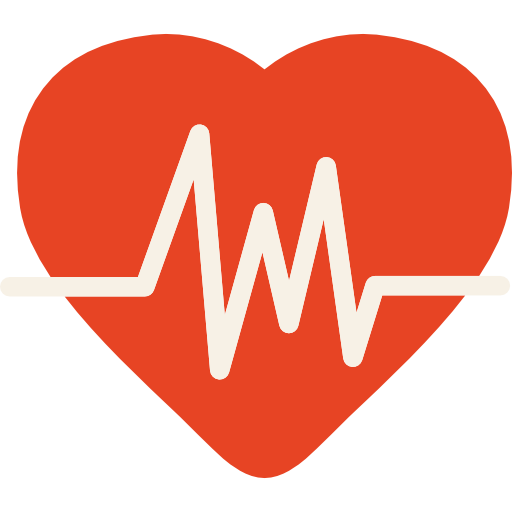 Medical History
Previous illnesses or injuries may increase policy premiums or be excluded from your cover.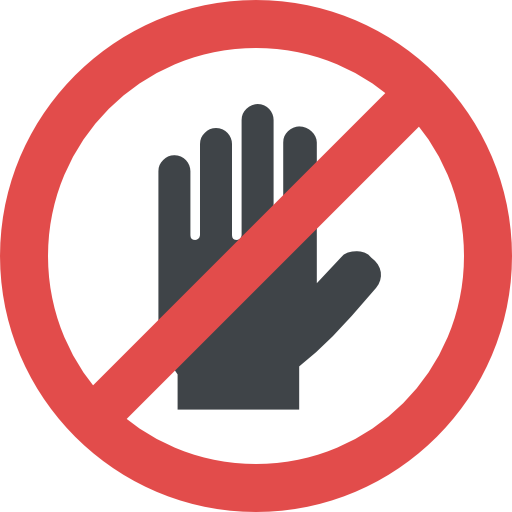 Policy Cease Age
The longer the policy runs, the higher the premium will be.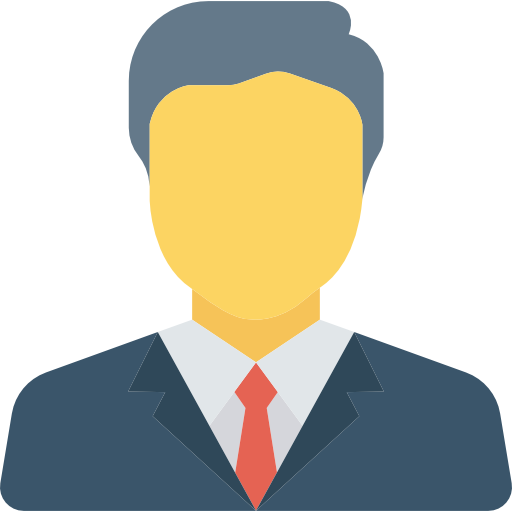 Age
The older you are, the premium is likely to be higher.
The costs of your insurance depend on various factors.
The more you want to insure for each month, will subsequently increase your premium, as well as the length of the policy and your deferred period.
Your age can also play a role. The older you are, you are seen as more likely to make a claim and so your policy premium will reflect this.
It is important to declare any previous medical conditions or illnesses. Certain disorders may not be covered by your income insurance and others may mean you incur a higher premium.
You will also be asked about your smoking status. Smokers are deemed higher risk resulting in a higher cost for your insurance.
What our clients are saying

Black Lion insurance were great in helping me get through the countless jargon and pitfalls when it comes to setting up insurance. I was thankfully recommended to them by a colleague and they made the process seamless ensuring I have the most appropriate policy for me.

I'm an IT contractor and I wasn't sure if I was eligible for this cover, however, to my delight, not only could I have the cover, but I could pay it through my Ltd company. I was covered within an hour of getting in contact. Very prompt and informative service!

Polite and very clear when explaining my product of interest. Happy to answer any questions and recap on areas that I wanted to ensure I understood clearly before committing. Didn't feel pressured or rushed at any point and the chap was very pleasant.
Accident & Sickness Insurance
About Us
We are a dedicated team of financial advisers, with years of experience in guiding our clients to a solution that meets their specific needs. We specialise in helping both employed and self employed individuals, as well as business owners on a variety of solutions, which range from life insurance, income protection insurance, keyman insurance and shareholder protection insurance.
The guidance and/or advice contained within this website is subject to the UK regulatory regime, and is therefore targeted at consumers based in the UK.