AIG Income Protection Insurance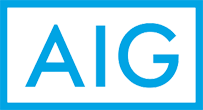 Income Protection Insurance.  Enjoy 3 Months' FREE cover
Fill in the form on this page with the code BL3MF to qualify for THREE MONTHS' FREE COVER when you set up your income protection policy with us.
AIG Income Protection Insurance – Introduction
Founded in 2008 as Ageas Protect, AIG Life Insurance Ltd is the UK life insurance arm of the US company American International Group Inc.  Present in 100 countries worldwide, it has been operating in Europe for more than 65 years.  AIG retains its crown as the largest US-headquartered property-casualty insurer in Europe.
AIG is a key player in the market.  It's one of the largest property-casualty insurance companies in the UK by gross written premiums.
Financial Strength
AIG has recovered well from the 2008/9 financial crisis, when intervention was required despite the assumption by many that it was too big to fail.  In 2012 the US Treasury had fully privatised the business, selling its remaining AIG shares.
Having been formed in 1919 as American Asiatic Underwriters (AAU) in Shanghai, AIG's UK and European operations trade under the umbrella of AIG, the American insurance giant.
AIG Income Protection Insurance.  Your At-a-Glance and Comparison Guide
In our opinion, if you are of working age, income protection insurance is THE ONE type of cover that you should think very seriously about.  Essentially, it could mean the difference between recovering well from an illness without financial stress and, we're sad to say, disaster.
AIG income protection insurance covers includes a number of flexible options. To offer you guidance, we've put together some easy-to-understand information about the salient points in AIG's protection insurance.
As you can see, this list is fairly comprehensive, as you can see.  So, you may benefit from further advice and information.
The insurance experts here at Black Lion Insurance are at your disposal to offer unbiased advice across a range of insurance products and services, not just those offered by AIG of course.
For income protection, AIG offers solely "own occupation" or "suited occupation" For the latter, its definition includes own occupation cover for the first year.
Cover with AIG will last until your policy cease age in the event of a claim, making this a long-term IP policy.
AIG offers guaranteed premiums. Your monthly premium payments will only increase if you augment your cover or if you request your benefit to be indexed.
You will also receive a monthly guaranteed benefit of £1,500. This means that should your salary decrease for any reason during the lifetime of the policy, AIG will still pay out the lesser of your insured monthly benefit of £1,500.
AIG does not factor state benefits into account when analysing your monthly payments.
NB: AIG offers a degree of rarity, in that it's only one of four IP providers to offer cover for people with type 2 diabetes.  Moreover, they offer individuals with the condition guaranteed premiums.
AIG offers terminal illness benefit. If you are diagnosed with a prognosis of less than 12 months, AIG will pay a fixed amount worth 12 times your monthly benefit.  This amount is NOT included in your deferred period.  You will be able to receive it as soon as you claim.
If you are still alive after one year but not able to work, AIG will continue to pay your agreed or normal monthly benefit until you have recovered sufficiently in order to work.
During your deferred period, you will be able to make use of Recuperation Benefit from AIG (often worth up to three times your monthly benefit) to access services to help you recover from your illness, such as physiotherapy, or perhaps alternative ways to help you to get to work. You will also  be able to obtain a second opinion from Best Doctors during this time.
AIG offers Rehabilitation Benefit which tops up your earnings to match your monthly benefit pay out, should you return to work at a lower salary or working fewer hours.
Hospitalisation Benefit is part of your cover. AIG will pay £100 per night if you are hospitalised for more than 6 nights, assuming your policy is active.  This will be paid up to a maximum of 90 nights in a row.
Death benefit is also available. If you die during your policy term, AIG will pay out a £10,000 lump sum to your estate.
Trauma benefit. Should you suffer from sudden-onset conditions such as blindness, deafness, loss of speech, paralysis or loss of limbs, you can claim for a lump-sum pay out. This will either be a lump sum of £50,000 or a payment of six times your monthly benefit.
AIG offers carers' benefit, should your child suffer an illness or injury that requires you to give up work for a time to care for him or her. This benefit also applies to your spouse or civil partner.It will apply only if they are unable to perform a defined number of daily activities during 3 months in a row.  AIG will pay out the lower of £1,500, or your monthly benefit.
This insurer offers over-insurance protection: if your income falls and you fail to let your adviser know about this, AIG could offer you a refund in the form of a "premium holiday", should you be ineligible for your full benefit.
Overview of Key Policy Details
Policy Type
Income Protection
Premium
Guaranteed.  Will only change if you've chosen an index-linked (increasing) benefit
Maximum Claim Duration
Unlimited (until the policy holder's death or the policy cease age) 2 years
Incapacity Definition
Own occupation or suited occupation.  Suited occupation contains own occupation cover for the first year of your claim. AIG may offer "specified work tasks" in certain situations.
Deferred Period
4/ 8 / 13 / 26 / 52 weeks The deferred period is waived in the case of a terminal illness.
Indexation
Optional.  Capped at a maximum of 10%
Waiver of Premium
Included
Maximum Cover (% of income)
60% of the first 30,000 of salary
55% between £30,000 and £100,000 of salary
45% of any salary more than £100,000
Maximum Cover (£ per month)
£20,833
Maximum Policy Cease Age
69 years
Minimum Entry Age
17
Maximum Entry Age
54
Minimum Policy Term
5 years
Maximum Policy Term
53 years
Guaranteed Insurability
Yes
You will need to have had cover for 13 weeks.  The guarantee will be secure if you increase your salary, change marital status or have a child (subject to certain conditions).
Overseas Travel
Yes
A maximum of 26 weeks if you live outside the UK, Channel Islands, Isle of Man or Gibraltar at the time of the claim and for the entire period of the claim.
Other Important Things to Know About AIG
Incapacity Definition
Regarding a definition of incapacity, it's worth bearing in mind that you have a full-time job in what would normally be considered a low-risk occupation (perhaps you work in an office), AIG are likely to use an "own occupation" definition.
On the other hand, should you earn your living doing something more dangerous, they may define your job as "suited occupation".
In a nutshell, it is the insurer rather than the insured who chooses this definition.
You must tell them if your job type changes substantially, for example you give up your office job to run Outward Bound courses, or if you stop teaching people bungee jumping in favour of writing novels!
Working Abroad
Sickness Insurance will not cover you in the long-term.  If you're living outside the UK (including Isle of Man and the Channel Islands) and Gibraltar when you make a claim, AIG will stop paying your IP after 26 weeks.
Do YOU need advice from Black Lion Insurance?
Yes, in all likelihood, you do.  Our aim is to help you make an informed choice on insurance products and we have the expertise and experience to help you do just that.
Don't spend hours researching what you think may just possibly be the right cover for you; you may not have all the information you need, or you may miss something vitally important.  It's not worth the risk.  Should the worst happen, income protection insurance could be the best cover you ever bought, but it has to be the right one.
Income Protection Insurance.  Enjoy 3 Months' FREE cover
Fill in the form on this page with the code BL3MF to qualify for THREE MONTHS' FREE COVER when you set up your income protection policy with us.
Compare Top UK Insurers
Takes approx. 60 seconds
What our clients are saying

Black Lion insurance were great in helping me get through the countless jargon and pitfalls when it comes to setting up insurance. I was thankfully recommended to them by a colleague and they made the process seamless ensuring I have the most appropriate policy for me.

I'm an IT contractor and I wasn't sure if I was eligible for this cover, however, to my delight, not only could I have the cover, but I could pay it through my Ltd company. I was covered within an hour of getting in contact. Very prompt and informative service!

Polite and very clear when explaining my product of interest. Happy to answer any questions and recap on areas that I wanted to ensure I understood clearly before committing. Didn't feel pressured or rushed at any point and the chap was very pleasant.
About Us
Part of Halo Consulting, Black Lion Insurance are a dedicated team of insurance consultants with years of experience in guiding our clients to a solution that meets their specific needs. We specialise in helping both employed and self employed individuals, as well as business owners on a variety of solutions, which range from life insurance, income protection insurance, keyman insurance and shareholder protection insurance.
The guidance and/or information contained within this website is subject to the UK regulatory regime, and is therefore targeted at consumers based in the UK

Black Lion is part of Halo Consulting and a trading style of Halo 2018 Ltd which is authorised and regulated by the Financial Conduct Authority (FCA). Financial Services Register Number 811239. "