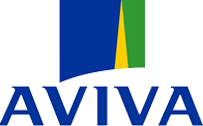 Enjoy 3 Months' FREE cover
Fill in the form on this page with the code BL3MF to qualify for THREE MONTHS' FREE COVER when you set up your Life Insurance policy with us.
Aviva Life Insurance – Introduction
Aviva is one the longest established insurance companies in the UK.  Founded in 1797, it was formed through a merger of CGU plc and Norwich Union, taking the name Aviva in 2002.
In 2016, the company paid out £34.4 billion in benefits and claims, with a 98.9% pay out rate for life insurance claims.
Aviva is present in 28 countries and has 44.5 million customers, making it one of the largest insurance companies in the world.   Here are some key facts to help you decide if Aviva Life Insurance offers the cover you need.
How Financially Strong is Aviva?
Aviva is the largest UK insurance company.
In 2018, their Group operating profit was £3,068 million. Also, their reported total assets under management in that year was £470 billion.
Aviva Life Insurance – Your At-A-Glance Guide
Aviva offers a very flexible range of life insurance products, including a comprehensive selection of additional and optional benefits.
Every life insurance policy bought through Black Lion Insurance, gives you free access to Aviva's Support Plus This is a helpline service that provides the claimant with access to counselling and a second opinion from a Doctor.  Contact us now for more information.
Aviva Life Insurance includes terminal illness cover in all its life insurance policies.
Standard critical illness cover will cover 37 full pay out critical illnesses, 2 partial payment additional critical illnesses, and 6 surgical treatments. For the full pay out cover, this is less than other insurers. Therefore, you may wish to consider adding the "additional" option – see next point.
In addition to critical illness cover, Aviva offers insurance for "additional" critical illnesses which entitle you to a part pay out of either £25,000 or 25% of your main benefit. There are 2 conditions: less advanced breast cancer and less advanced prostate cancer.
With Aviva Life Insurance, couples taking out joint life policies may choose different levels of cover. Once taken out, you will also be able to change your joint life policy, should you divorce, transfer your mortgage or move into a new home. There are certain conditions attached to this, so we'd recommend you speak to the experts at Black Lion Insurance for more information.
Aviva offers Extra Care Cover as an option. This will pay out an additional £50,000 in addition to your main benefit if you develop a serious, life-changing illness.  For example, dementia, Parkinsons, severe heart failure etc.  You will need to be permanently and completely incapacitated to claim this benefit.
In certain situations, Aviva may offer you reviewable premiums rather than guaranteed. Therefore, you may not always know how much your policy will cost a few years into its lifespan.
Overview of Key Policy Details – Aviva Life Insurance
Policy Type
Life Insurance
Options
Level Term, Decreasing Term, Increasing Term, Whole of Life, Family Income Benefit
Policy Coverage
Single Cover, Joint Life, First Event
Underwriting
Full medical underwriting.  You'll know where you stand right at the start.
Premium Type
Guaranteed/Reviewable
Terminal Illness Cover
Yes
Critical Illness Cover
Yes. Optional
Number of Critical Illnesses Covered

37 (plus 2 conditions covered by "additional critical illness benefit" as standard.

With Upgraded Critical Illness Cover 13 more full-payment critical illnesses can be added, with Upgraded Additional Critical Illness Cover adding 36 more.

Children's Critical Illness Cover
Yes, up until 18 years (or 21 if in full time education)
Indexation
Optional
Waiver of premium
Optional
Maximum Cover
Unlimited
Minimum Entry Age
18 years
Maximum Entry Age

Standard Life Insurance – 89 years

LI & CI – 64 years

Waiver of Premium – 64 years

Indexation – 85 years

Guaranteed Insurability

Increase in your mortgage

Career change or increase in salary

Entering into or terminating civil partnership or marriage

Birth or adoption of a child

Policy Exclusions
Self-inflicted injury, suicide within 12 months of the start of the policy.
More Jargon-Free Information About Aviva from Black Lion Insurance
As you can see, there are many things to think about regarding Aviva Life Insurance.  Their policies are highly flexible and can be adapted to suit your needs.
However, with this particular insurer, we think that there's a lot of information to absorb at once and unless you're an absolute expert, you may find it confusing.  Then, when you start comparing Aviva's products to those from other major insurers, it could start to get even more complex – and we don't want that!
Do you really have the time to compare the top 10 UK insurers?
Have a look (below) at all the additional benefits offered by Aviva. Then, give Black Lion Insurance a call and we can take you through all the key facts. Our aim is to know absolutely everything there is to know about Aviva.  Why?  Because we want to help you to make the best-informed decision for your circumstances based on the information you give us.
Also, we have bargaining power. Our team deals with Aviva every day and we'll negotiate hard on your behalf to get you the best option.
We want to make things easy for you.  Give us a call on 0203 011 00 22 if you need further information or help from us.
 Additional Benefits and Services from Aviva
Support Plus. If you purchase your life insurance through a financial services adviser such as Black Lion Insurance, you will have access to Bupa's Anytime Healthline, with guidance and support from an experienced nurse over the phone.   You will also have access to a second opinion on your diagnosis from Best Doctors.
Additional Critical Illness Cover. The benefit paid out will NOT be taken away from your main benefit.
Extra Care Cover. An additional £50,000 will be paid out if you are diagnosed with a permanent illness that has life-changing effects.
Fracture Cover. You will receive extra cover if you experience a fracture, tendon rupture, ligament tear or dislocation.  However, this must be identified on your policy.
Accelerated Surgery Benefit. Aviva will pay out if you are placed on an NHS waiting list for any surgical treatment outlined in your policy.  This is included in your Aviva Life and Critical Illness Cover.
Hospital Benefit. This insurer will pay for each night of your stay in hospital (after 7 nights) if your child is in hospital for more than 7 consecutive nights, up to a total of 30 nights.
Upgraded Children's Benefit. An additional 8 conditions will be added to your child's critical illness cover for an increased premium.  You will be eligible for cover up to £50,000 for 12 conditions covered under extra care cover and advanced illness.
Children's Death Benefit. A pay out of £5,000 will be made to you if your child dies before the age of 18.  This is designed to cover funeral costs or bereavement counselling.
Do YOU need advice from Black Lion Insurance?
Well, we think that you probably do.
Some providers' products may suit your needs extremely well.  Others, less so.  Life insurance is designed to offer a safety net to your family should you die or develop a serious illness.  We never quite know what life will throw at us, so we'd definitely recommend life insurance.
Picking the right insurer, however, that's definitely not so easy if you're new to this sort of thing.  So, we'd always recommend that you speak to us.
Black Lion Insurance will help you decide on the best cover. We'll present you with the relevant pros and cons of Aviva, based on the information that you give us. We're a whole of market insurance consultancy and we're totally impartial. Looking at all the policies on your behalf will make choosing the right life insurance so much easier, quicker and a whole lot less stressful.
Our aim is to educate, guide and advise rather than sell.
So, don't trawl the internet for hours looking for your best life insurance policy.  You may not find it.  Also, bear in mind that we can negotiate with our providers and may be able to offer you a better deal.
And don't forget…
Enjoy 3 Months' FREE cover
Fill in the form on this page with the code BL3MF to qualify for THREE MONTHS' FREE COVER when you set up your Life Insurance policy with us.
Compare Top UK Insurers
Takes approx. 60 seconds
What our clients are saying

Black Lion insurance were great in helping me get through the countless jargon and pitfalls when it comes to setting up insurance. I was thankfully recommended to them by a colleague and they made the process seamless ensuring I have the most appropriate policy for me.

I'm an IT contractor and I wasn't sure if I was eligible for this cover, however, to my delight, not only could I have the cover, but I could pay it through my Ltd company. I was covered within an hour of getting in contact. Very prompt and informative service!

Polite and very clear when explaining my product of interest. Happy to answer any questions and recap on areas that I wanted to ensure I understood clearly before committing. Didn't feel pressured or rushed at any point and the chap was very pleasant.
About Us
Part of Halo Consulting, Black Lion Insurance are a dedicated team of insurance consultants with years of experience in guiding our clients to a solution that meets their specific needs. We specialise in helping both employed and self employed individuals, as well as business owners on a variety of solutions, which range from life insurance, income protection insurance, keyman insurance and shareholder protection insurance.
The guidance and/or information contained within this website is subject to the UK regulatory regime, and is therefore targeted at consumers based in the UK

Black Lion is part of Halo Consulting and a trading style of Halo 2018 Ltd which is authorised and regulated by the Financial Conduct Authority (FCA). Financial Services Register Number 811239. "