Are you struggling to keep up with ever-changing and complex NHS Pension scheme?

NHS pensions scheme
The NHS is the heartbeat to our country. Those that work in the NHS have a crucial role in our health system and restoring order in the country's health.
The NHS pension scheme, which is one of the most generous workplace pensions available was born to provide a reward for those working hard in our National Health Service.
The NHS pension scheme was created in 1948 for people who work for the NHS
The scheme is made up of three components; 1995/2008 and the 2015 scheme
According to the NHS in 2017, the NHS pension scheme had 1.57 Million active members, 650,000 deferred members and 900,000 pensioners receiving benefits
What is the NHS pensions scheme?
The NHS pension is available to individuals directly employed by the NHS. There have been a number of changes to the NHS pension over time, which we will cover, but first, we will explain the basics.
1. 1995/2008 Section
This section pays a final salary
Retirement age of 60-65
2. 2015 Section
This section pays an income based on career average earnings
Retirement age is based on the state retirement age
Some people who were members of the original 1995/2008 sections of the NHS pension were moved into the 2015 section on 1st April 2015. The 2015 section is less generous than the 1998/2008 scheme. Members prior to 1 April 2015 retain rights to remain in the 1995/2008 section for a period of time with the view of a transition into 2015 section (providing the member does not reach the normal retirement age of their scheme first). Any new joiners to the NHS will join the 2015 scheme automatically.
Eligibility & Non-Eligibility
According to the NHS-BSA, the scheme is open to NHS workers ages between 16-75, but there are some individuals that will not be eligible to join, please see the following:
Eligible
Non- Eligible

Directly Employed by the NHS
Medical, dental and ophthalmic practitioners and trainees
General medical practice staff
Eligible staff of independent providers granted access to scheme
Eligible staff of employers granted direction or determination status by secretary of state
Freelance locum medical practitioners

Are aged over 75
Only hold honorary NHS appointment
Are not a practitioner and are employed through a GDS or PDS contract
Are in receipt of benefits from the 1995 section of the NHS pension scheme
Are eligible under protection arrangements and continue contributing to the 1995/2008 scheme
What are NHS Pension Contributions?
NHS employees (part & full time) pay a percentage of pre-tax (gross) salary into their pension monthly
The employer tops this up with their contributions – this rate changed from 14.38% to 20.68% on 1 April 2019 (this is inclusive of an administration charge of 0.08%)
You will receive tax relief on your contributions based on your tax bracket
The Contribution rates have been fixed for the period of April 2015-2021 and apply to the 1995/2008 & 2015 scheme. Please bear in mind that this is revalued each year at the consumer price index (CPI) plus 1.5%.
Calculate Your Contributions:
| | |
| --- | --- |
| Salary Range | Contribution Percentage (off Gross Salary) |
| £0 – 15,431.99 | 5.0% |
| £15,432 – £21,477 | 5.6% |
| £21,478 – £26,823 | 7.1% |
| £26,824 – £47, 845 | 9.3% |
| £47, 846 – £70, 630 | 12.5% |
| £70, 631 – £111,376 | 13.5% |
| £111,377+ | 14.5% |
When and how much will my NHS Pension Pay?
As briefly mentioned above, the NHS pension, dependent on the scheme will pay out once the normal retirement age is reached. The normal retirement age is; the age that you retire without facing penalties for early payment. Under UK pension legislation, the minimum retirement age, by which you can collect money from your pension is 55. Please note, benefits taken at this age may attract penalties. Please contact your financial adviser or speak to us to make sure you are on top of this.
'Normal retirement age' is dependent on the section of the scheme you are in:
1995 section – 60 years old
2008 section – 65 years old
2015 section – state retirement age of between 65-68 (dependent on date of birth)
The amounts paid on retirement boils down to the scheme you are in. If you are in a combination of schemes, you will get a combination of pay from these schemes.
Free Initial Consultation
Call us on 0203 011 00 22
Important Information
The value of Investments is not guaranteed and can fall as well as rise and you may not retain the amount you originally invested.
If you drawdown too much Income or your investments underperform, you run the risk of running out of funds.
Both Black Lion Insurance & Black Lion Wealth are Trading Styles of PRG Protect Ltd
The amounts paid on retirement boils down to the scheme you are in. If you are in a combination of schemes, you will get a combination of pay from these schemes.
 1995; Final Salary Scheme
1/80th of the best of the last 3 years pensionable pay for each year of membership in the scheme.
Pensionable pay x pensionable membership in days x (1/80 x 1/365)
Example:
Ahmed was in the 1995 pension for 7,665 days (21 years)
The best of his pensionable salary in the last 3 years was £73,500
£73,500 X 7,665 X (1/80 X 1/365) = £19,293
2008; Final Salary Scheme
Your pension is based on the best three consecutive years pensionable pay in the last 10 years of career in the NHS. This is known as 'reckonable pay'.
Your pension is 1/60th of your reckonable pay for each year of membership in the scheme
Reckonable pay X pensionable membership in days X (1/60 X 1/365) = pension.
Example:
John was in the 2008 pension for 14 years (5,110). His average pensionable pay was £65,000.
£65,000 X 5,110 X (1/60 X 1/365) = £15,166
2015; Career Average Scheme
Your pension is based on your pensionable salary throughout your career.
Furthermore, two calculations are applied to a proportion of your annual income, to calculate your pension:
Build up rate; this is a fraction of your pensionable earnings; the build-up rate is 1/54th. Essentially, every year you earn 1/54th of your pensionable earnings.
Revaluation; this is determined by the treasury orders + 1.5%.
Example:
Anne earned £20,000 in year 1. Her pension would be 1/54th of £20,000, which is £370.34
This can be revalued in following years using the revaluation formula
What are pensionable earnings?
This term is essentially determined by your employment or engagement in the NHS:
Employed by:
NHS organisation
GP Surgery
Non-GP provider
Direction Body
Independent provider
Pensionable earnings include:
Salary
Wages
Fees
Exclusions:
Bonus
Payments for expenses
Over time in excess of full-time equivalent hours
A member who is engaged as:
GP Surgery
General Dental Practitioner
Pensionable earnings:
Set out in GP providers and Non-GP providers certificate of pensionable income
Set out in General practitioners ARR
Exclusions:
Pensionable earnings exclude non-NHS income
Other Considerations
Leaving the scheme permanently, or leaving and re-joining:
It is not uncommon to leave the NHS pension scheme and re-join. This may be due to:
Sabbatical
Change in career path
Change in employment capacity within the NHS (IE agency work, or contracting)
There will be implications of this dependent on the level of protection you have, this may be full or tapered protection. Let's break it down:
Full Protection: members of the 1995/2008 schemes are entitled to full protection if, on 1 April 2012, they were either:
Already over their normal pension age
10 years or less from their normal pension age
Essentially, to be eligible, members who were deferred on 1 April 2012 must not have a break in NHS pensionable membership of 5 years or more.
Tapered Protection: members of the 1995/2008 schemes may be eligible for limited protection, hence why this is called tapered protection.
To be eligible, members must have been more than 10 years, but less than 13 years and 5 months, from their normal pension age 1 April 2012.
Members who were deferred on 1 April 2012 must not have a break in NHS pensionable membership of 5 years or more.
 Please speak to your financial adviser or us, as we are the experts, and are here to answer your questions.
Extra contributions
Effectively, individuals can increase the amount that is built up in the pension through extra contributions, this is also known as additional voluntary contributions (AVC). There are two ways of doing this:
Buying Additional Pension, an additional pension is a flexible way of increasing NHS pension.
You choose to buy a set amount of annual pension
You can pay for this either through lump sum or regular payment deducted from pay
The minimum amount of additional pension you can buy is; £250 & the maximum is currently £6,500
Every year the additional pension is valued by a treasury order (may increase or decrease the additional pension by the next year)
After retirement, you can protect the additional pension with inflation, by being index linked
Money Purchase Additional Voluntary Contributions (MPAVC)
You can choose to pay lump sums or regular amounts
Contributions are invested in accordance with your wishes to build up a separate retirement fund
When you retire; you can use this fund to provide an additional pension for you and your dependents & can unluck up to 25% of this fund as tax free cash
Please consult a financial adviser before doing so, and a financial plan can be created to help plan for your retirement.
What happens on death:
It is natural to want to understand where your hard-earned pension will go on your death, but not want to imagine death! Effectively, the NHS pension scheme will not only look after you, but your family if the worst happened (terminal illness) and you died. This can be broken down by the following:
Serious ill health Lump Sum:
If you become terminally ill (IE have a set time, until you are expected to pass away) you may be able to take benefits immediately as a lump sum, subject to HMRC conditions, and will not be tested against the Annual allowance limits below. In order to claim this, the following may be satisfied:
You have a terminal illness
You complete an AW341 Form and the application is accepted by the scheme's medical advisors
Please bear in mind that if you are 75 years and over, the serious ill health lump sum will be subject to a serious ill health lump sum charge of 45%, payable by the member.
Adult dependent Pension:
An adult dependent's pension is payable for life to an eligible spouse, civil partner or nominated qualifying partner.
Children's pension:
Children's pensions are payable for an eligible child or children under the age of 23:
If the child remains unable to earn a living due to a specific condition which became apparent at the members retirement and at the date of death, the children's pension can be paid indefinitely.
Annual & Lifetime allowances
It is always sensible and advantageous to save as much as you can for retirement. There are rules around how much you can pay into a pension per year and over the life of your pension before tax charges and penalisation comes into play:
Annual Allowance:
This is the amount of pension saving that can be built up in any one year before a tax charge is incurred.
This includes benefits built up in your NHS pension scheme as well as other pension savings
The annual allowance is set by HMRC and is currently £40,000
This may be tapered down to a lower limit from 6 April 2016 if your taxable income is more than £150,000
Your annual allowance may be lower if you have already accessed any defined benefit pensions.
Lifetime Allowance:
This is the limit on the amount of 'tax free benefits' that you can be provided with from a pension scheme.
From April 2016 the lifetime allowance is £1,000,000, remaining at this level for tax years 2016/2017 & 2017/2018.
From 6 April 2018, the lifetime allowance will be index linked (inline with the CPI) to £1,030,000.
We are experts in this field. And we are happy to help. We love what we do.  Our clients do, too.  By all means, feel free to read some of our 5 STAR reviews here.
No matter who you are, where you live or what you do, we'd be happy to help.  Whether you're just starting out in your career or are retired, if it matters to you, it matters to us.
We're passionate about offering the best possible service to our clients.  In our opinion, not all financial advisers are the same.  We understand that the world of investments, pensions and insurance is nothing short of immense.  Please fill in our form and we will get a qualified Financial Adviser with years on knowledge to assist you.
How Black Lion Wealth Can Help  
We offer specialist advice on: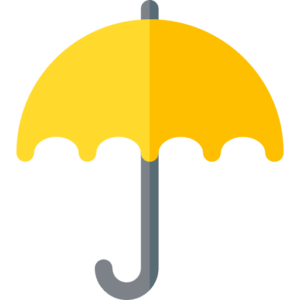 Self-Invested Personal Pensions (SIPPs)
A self-invested personal pension (or SIPP) is a type of defined pension scheme.  In other words, it's a private personal pension plan that enables you to plan for your later years, when you are no longer working.
Ideal for contractors, director and the self-employed, a SIPP empowers you to be in control of your pension's investment strategy.  There are some useful tax and legacy planning opportunities, too. Moreover, your spouse and your family could benefit.
Of course, the value of your retirement benefits will be determined by the amount of contributions you make and the period over which you make them.
The team here at Black Lion Wealth will be happy to offer you our best advice to help you choose the best options.
Pension drawdown advice
Part of the pension freedoms legislation of 2015, access to your own pension funds now offers powerful flexibility and personal autonomy.
However, pension advice from Black Lion Wealth could offer you all the financial security and peace of mind that you need.
Apologies, but you have to know what you're doing here.  We understand every part of this regime.  This means that we know best to protect your hard-earned money from too heavy a tax burden.  Also, how best to pass on its benefits to your family after your death.
If you drawdown too much Income or your investments underperform, you run the risk of running out of funds.
Don't leave it to chance.
Annuities
An investment in an annuity (buying a product that pays an income each year until you die) was – before 2015 – and still is, a viable aspect of retirement planning.
However, there's a long list of considerations to think about here.  In other words, things to know and understand, such as fixed, variable, deferred income – lots of complicated terms.
Make sure that you get the advice you need from us before you decide.
Pension switch and consolidation advice
In our lifetime, most of us will have more than one job, each with a pension scheme as part a remunerations package.  You may wish to ask us about how best to gather together all your "pension pots" into one place.
Not only can we offer you the benefit of our experience and expertise, we can also put the consolidation process into action.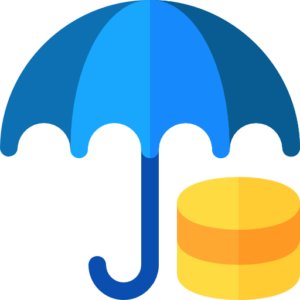 Pensions – where we are now
The range of pension options on the market has never been broader.
On the one hand, this is good news for the canny investor.  On the other, how do you know that you've made the right choice? How much should you save?  What are the different types of pension products out there?
We hope that we've convinced you to consider pensions advice.
We're all living longer.  The retirement age is rising.  Life isn't going to get any cheaper any time soon.  Building up your own private nest will make your retirement easier to plan.  Do the right thing today. Give Black Lion Wealth a call.  We're here to help.
The guidance and/or information contained within this website is subject to the UK regulatory regime, and is therefore targeted at consumers based in the UK

Black Lion is part of Halo Consulting and a trading style of Halo 2018 Ltd which is authorised and regulated by the Financial Conduct Authority (FCA). Financial Services Register Number 811239. "